Report: Houston venture capital raised exceeds $1B over the past year
May 20, 2021, 8:36 am
Houston's VC activity has hit a new milestone. Photo via Getty Images
Over the past 12 months, companies in Houston have raised over $1 billion in venture funding — for the first time, according to a new report from Houston Exponential.
"Crossing the billion-dollar mark is a watershed moment for Houston," says Harvin Moore, president of Houston Exponential, in the report. "Venture capital invested in Houston startups has tripled since 2016."
HX was founded in 2017 to focus on convening citywide efforts towards growing Houston's technology innovation ecosystem.
"The sustained level of progress we've seen in startup formation and growth over the past four years shows that Houston has what it takes to do what other leading cities have done: build a vibrant and healthy innovation economy," Moore continues.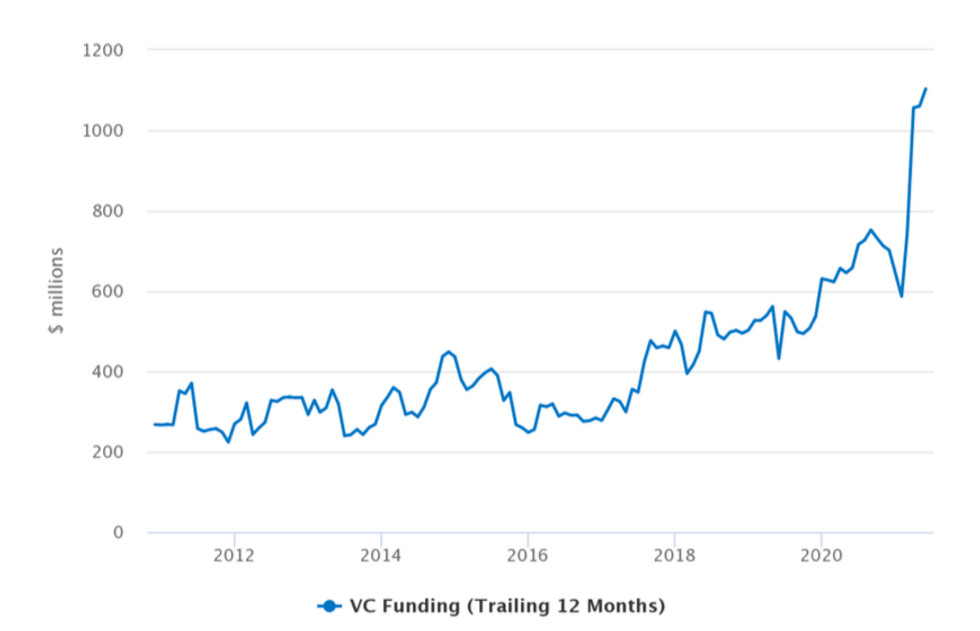 Source: Pitchbook and Houston Exponential
Reaching this new benchmark is due to an active first quarter of 2021. VC funding from January through April 2021 totaled $748 million across 53 deals. This figure represents more VC funding than all of 2020.
Some of the year's largest VC deals so far include:
The industry breakdown has evolved as well, according to the report. Information technology represents the largest chunk of the $1.1 billion raised in Houston between April 2020 and April 2021, followed closely by health care.

Source: Pitchbook and Houston Exponential
There's still progress to be made, according to Moore, but these numbers represent significant growth of the ecosystem.
"We've come a long way in a short time, but it's still very early in the game," says Moore in the release. "Our rate of startup formation and growth is still much smaller than other cities, including some significantly smaller than Houston. But these results are making it more clear than ever that Houston is a great place to start and grow a business – and I think we will see these numbers continue to grow."