Houston hospital receives $37M in donations to continue its life-saving cancer care
Nov 24, 2021, 10:49 am
Houston Methodist received millions in donations to support cancer patients. Courtesy of Methodist Hospital/Facebook
A $25 million gift will support expansion of research conducted at the Houston Methodist Cancer Center and may help the center earn top-tier federal designation.
In honor of the $25 million donation from Dr. Mary Neal and husband Ron Neal, the cancer center is being renamed the Houston Methodist Dr. Mary and Ron Neal Cancer Center. The hospital system will raise an additional $12 million in matching funds, bringing the total to $37 million.
Dr. Marc Boom, president and CEO of Houston Methodist, says the Bellaire couple's gift "plays an important role in advancing our leading medicine mission and bringing potentially life-saving cancer treatments to more patients throughout Houston and the nation."
Mary Neal, previously in private practice as an obstetrician-gynecologist, is now a part-time volunteer physician at Houston Methodist's San Jose Clinic. Ron Neal is co-founder and co-owner of offshore development company Houston Energy. He also is CEO of Houston-based HEQ Deepwater, a more than $400 million venture formed earlier this year by Houston Energy and Houston-based private equity firm Quantum Energy Partners to buy deepwater assets in the Gulf of Mexico.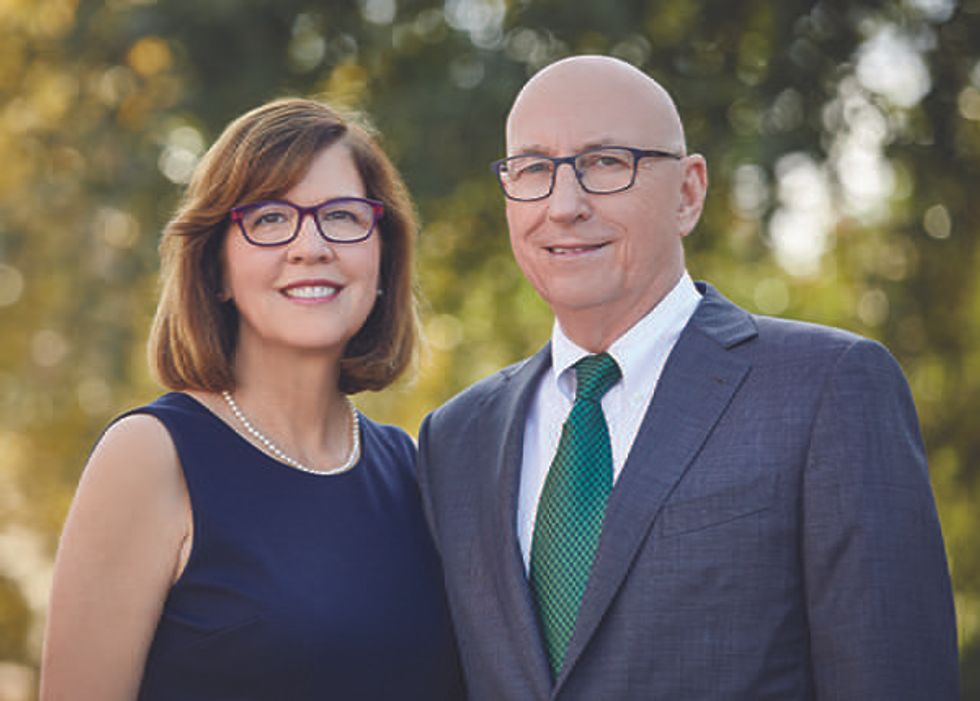 With the donation from Dr. Mary Neal and husband Ron Neal, the cancer center is being renamed the Houston Methodist Dr. Mary and Ron Neal Cancer Center. Photo courtesy of Houston Methodist
The Neals' donation will boost ongoing research led by Dr. Jenny Chang, director of the cancer center and Emily Herrmann Presidential Distinguished Chair in Cancer Research. Chang's research has advanced cancer therapy with breakthroughs such as targeted drugs for treatment of breast cancer.
Mary Neal says she and her husband believe their contribution "will further advance pivotal and innovative research beyond chemotherapy and radiation."
The gift also will fund and retain three endowed chairs and complementary funding for early stage research and therapies, support recruitment and fellowship training, and expand clinical trials at all of the community hospitals within Houston Methodist. Part of the gift is dedicated to cancer innovation efforts within the Center for Drug Repositioning and Development.
"Our vision for the Dr. Mary and Ron Neal Cancer Center is to grow our network of cancer physicians offering comprehensive care with the latest technologies and clinical trials so that patients across the region have the best access to cancer care," Chang says. "While the gift from the Neal family will have direct impact for patients at the community level in areas that are often deserts for cancer care, my hope is that it will also propel our ongoing research and work to the national level toward NCI designation."
Cancer centers designated by the National Cancer Institute (NCI) meet rigorous standards for research and clinical care. The Neals' gift is aimed at elevating research done at the cancer center and helping retain talent to accelerate Houston Methodist's pursuit of NCI designation.
Texas is home to four NCI-designated cancer centers:
Dan L Duncan Comprehensive Cancer Center at Houston's Baylor College of Medicine.
University of Texas MD Anderson Cancer Center, also in Houston.
Harold C. Simmons Comprehensive Cancer Center at the University of Texas Southwestern Medical Center in Dallas.
Mays Cancer Center at the University of Texas Health Science Center in San Antonio.
NCI designation represents "the highest federal rating a cancer center can achieve," according to the University of Chicago's NCI-designated cancer center. "It's the gold standard for cancer programs, and is bestowed upon the nation's top cancer centers in recognition of their innovative research and leading-edge treatments."
This designation can lead to benefits such as more research grants, quicker access to clinical trials for cancer treatments, and stepped-up recruitment of high-profile cancer researchers.
"At any given time, hundreds of research studies are under way at the cancer centers, ranging from basic laboratory research to clinical assessments of new treatments," the NCI says. "Many of these studies are collaborative and may involve several cancer centers, as well as other partners in industry and the community."