This Houston virtual health care platform makes it easier to get answers
Nov 12, 2019, 8:11 am
Houston-based Ways2Well puts control back into the hands of patients. Photo via ways2well.com
As hard as he tried, Brigham Buhler couldn't achieve the weight-loss and fitness goals he'd set in his mid-20s. Plus, he constantly felt tired and stressed out. On top of that, Brigham's entire immediate family has diabetes, and he was exhibiting the warning signs.
Buhler's nutritionist recommended he get his hormones checked. It wound up taking three months to get an initial appointment with a urologist, who then recommended a comprehensive blood test.
The blood work revealed that he did, indeed, have a hormone deficiency. Subsequent hormone treatment, in addition to taking vitamins and supplements to combat various risk factors, got Buhler's endocrine system back on track.
Born out of that frustrating situation and spurred by his more than 15 years in the medical-device industry, Buhler launched Houston-based Ways2Well in 2018. Propelled by a virtual health care platform, the company envisions a better way to treat patients by challenging the traditional health care model.
"While most virtual health care providers focus on sick care — treating patients experiencing symptoms that indicate sickness — Ways2Well is focused on preventative health care," says Buhler, a graduate of the University of Houston.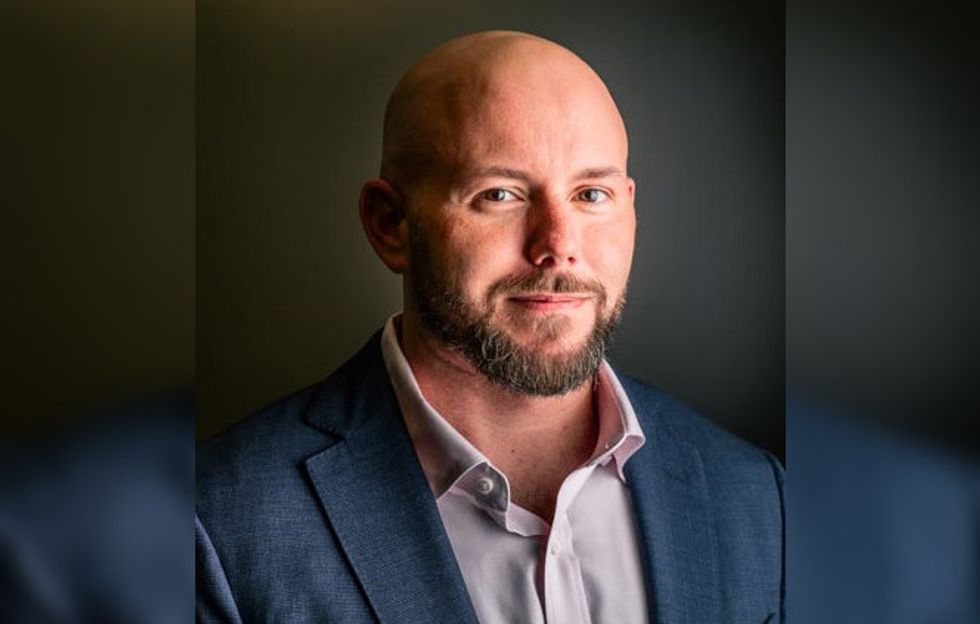 Through his own patient journey, Brigham Buhler saw a need for Ways2Well to exist. Photo via ways2well.com
Here's how Ways2Well works.

A patient visits the company'swebsite to schedule a blood analysis at a Houston-area location of Quest Diagnostics. (Each year, Quest Diagnostics serves one-third of American adults and half of U.S. physicians and hospitals.)
Before the lab work, the patient discusses health concerns and wellness goals through a virtual appointment with a Ways2Well nurse practitioner.
Once the blood analysis is done, the nurse practitioner reviews the test results during a virtual appointment. The practitioner pinpoints underlying causes of chronic symptoms and potential risks for major conditions like heart disease, cancer, and diabetes. Those three ailments are the main drivers of the $3.5 trillion in annual health care costs racked up in the U.S. Ways2Well strives to reverse the symptoms of these and other chronic illnesses.
Finally, the nurse practitioner shares lifestyle or dietary changes that can reduce the likelihood of developing chronic diseases.
"Our online platform allows you to manage your health care journey from the convenience of your home or office, as long as you have access to a computer or phone and internet," Ways2Well says on its website.
Ways2Well charges nothing for a patient's initial 15-minute consultation. The blood analysis costs $299; Buhler says it goes well beyond what primary care doctors normally offer. The review of the blood analysis costs $120. Follow-up appointments cost $60 each. Neither Ways2Well nor ReviveRx accepts health insurance. However, an insurer might reimburse some out-of-pocket expenses.
The Ways2Well clinical team can prescribe medication, hormone therapy, prescription-grade vitamins and supplements, and other remedies through Ways2Well's partner pharmacy, ReviveRX. Ways2Well and ReviveRx occupy offices in the same building.
Typically, health care providers and pharmacies don't collaborate that closely on patient care. "Ways2Well is bridging that gap to offer better treatment to our patients," Buhler says.
Although ReviveRx is a full-service pharmacy, it doesn't operate like retail pharmacies such as Walgreens and CVS. Rather, patients are referred directly to ReviveRx by Ways2Well or Houston health care providers.
Today, Ways2Well focuses on the Houston market. But Buhler says the 12-employee, self-funded startup aims to expand to other Texas markets, such as Austin, Dallas-Fort Worth, and San Antonio.
"Because Ways2Well is a virtual health care provider that offers appointments via video conferences and leverages the Quest Diagnostics network for blood analysis, Ways2Well can treat patients from anywhere in Texas," he says. "Ultimately, the goal is to make Ways2Well available nationwide, with a team of clinical experts across the U.S."