Houston coworking space to donate office space to startups affected by COVID-19
Sep 23, 2020, 1:43 pm
Headquarters in EaDo is looking for two worthy startups to donate coworking space to. Photo courtesy of Headquarters
A Houston-based commercial real estate company in the historic East Downtown District, is giving away free space to two startups who have been negatively impacted by the COVID-19 crisis.
The Headquarters is currently accepting submissions from startups, founders, and entrepreneurs to be considered for free office space through Friday, October 2, with recipients set to be announced the week of October 5th.
Founded in 2014 by brother and sister duo, Peter and Devin Licata, Headquarters provides flexible office space and suites to startups and young businesses in a variety of industries. Inspired by creative office spaces in Denver and coworking sites to create a completely new way to work.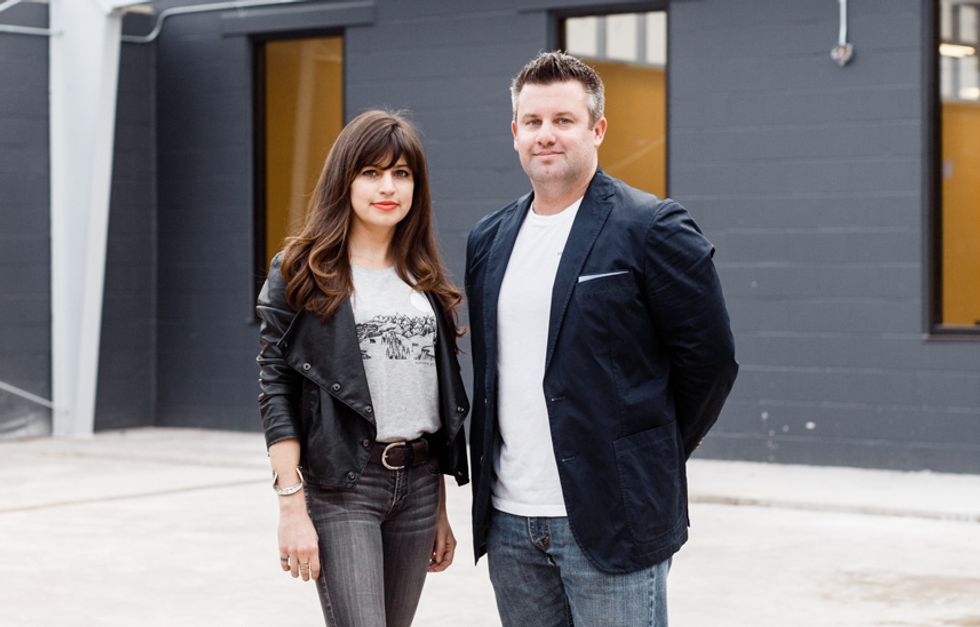 Devin and Peter Licata founded Headquarters six years ago. Photo courtesy of Headquarters
"For Devin and I being local Houstonians," says Peter. "It was very exciting to bring a product to Houston that we had never seen before in the city. When we started the search for a building, we had a very specific idea of how we wanted it to look and feel, and the amenities we wanted to provide."

The building located on 3302 Canal St, was repurposed from an old warehouse built in the mid 20th century. The Licatas spent about eight months designing the building, which had sat vacant for seven years. The design features, evoke a feeling of a corporate campus but for small business which works perfectly for COVID-19 social distancing measures.
"One of the things we wanted was really wide hallways," says Devin. "Typical hallways here are about seven feet, when we were working with our architect we said, double it. The specific visuals are there to invoke a feeling, with an interior courtyard, and lots of natural light.
"Our architects weren't used to working with clients in commercial real estate who were designing based on an office where we would want to work, instead of a client who wanted to maximize every square footage."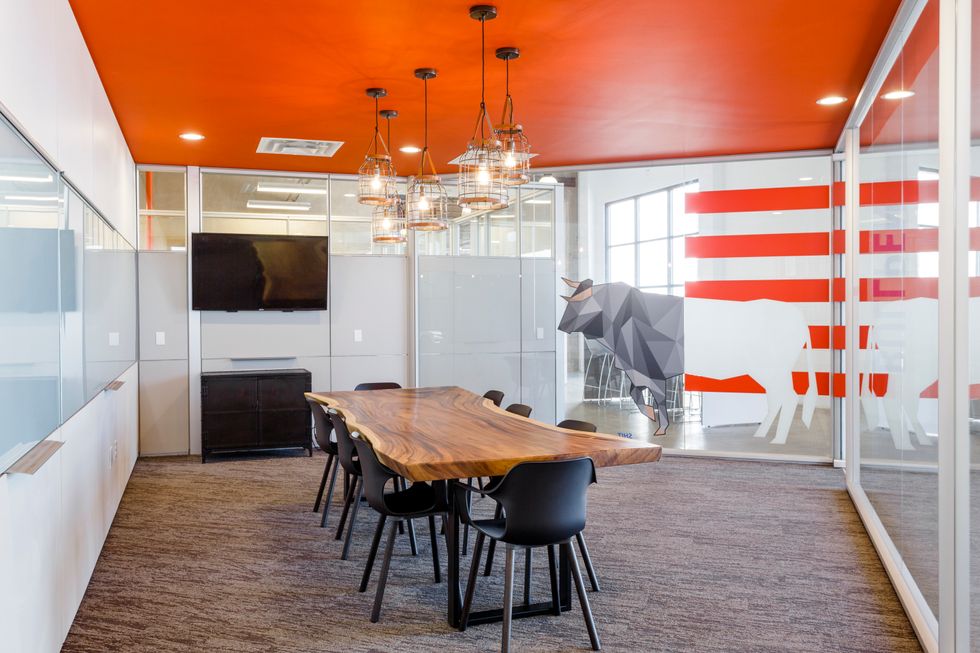 The coworking space is adhering to social distancing recommendations. Photo courtesy of Headquarters
The wide open spaces, with hallways over 13 feet wide, high ceilings about 18 feet tall, and HVAC unit that does not recirculate air, along with the office suites that are on average 2 to 3 times larger than other coworking spaces allows all of their tenants to practice social distancing in a safe environment.

Headquarters is monitoring infection rates locally, while following safety guidelines to operate their facility safely. All guests are required to answer health screening questions upon entry and wear face coverings. They continue to clean all common areas and high touch surfaces with EPA-approved products and provide hand sanitizer at all points of entry.
With 35,000 square feet in total and 45 office suites, the Licatas say they chose the East End as their headquarters because of its close proximity to downtown and renewing growth of the community.
"The East End was an obvious location for us, we had been looking for buildings in the area for other development opportunities," says Devin. "Given it's proximity to downtown and its access to three different freeways, from a commuter standpoint it was really important as well as the community aspect."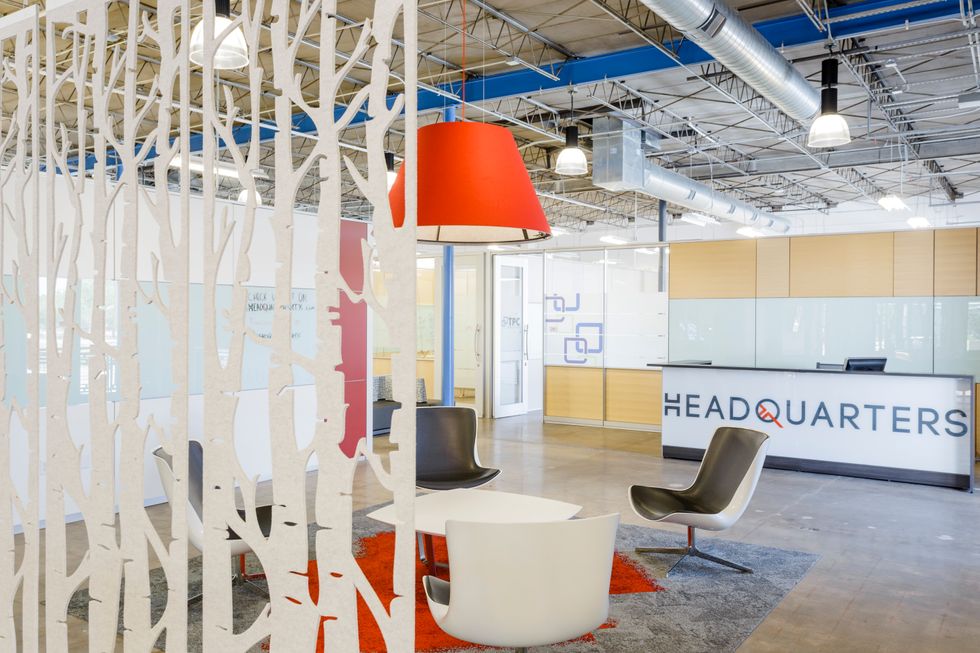 Headquarters is located just east of downtown Houston. Photo courtesy of Headquarters