New Houston tech startup launches to streamline afterlife planning
Nov 12, 2020, 10:54 am
The Postage is a new company that uses technology to help ease the experience of afterlife responsibilities for family members. Photo courtesy of The Postage
Three years ago, Emily Cisek was struck with immense grief when she lost three family members back to back. She says she learned first-hand how arduous the process of wrapping up someone's life is and how it can take away from the grieving process.

"I saw the frustrations in my family," she explains, as she grappled with the passing of both her grandmothers and her cousin's young child.
Cisek says in that moment she thought, "Wow, there's got to be a better way so that people have a resource to get a plan and walk through the process so that when you do lose someone, there is a really easy way to manage that."
Cisek's realization planted a seed and she has the idea for The Postage, a digital platform that helps collect information and digital assets in one place to ease with affair planning.
She sought out to build an online platform that provides an easy path for people to plan their affairs and leave behind wishes for loved ones, making affairs management after death easier and less time-consuming. The features include document storage and organization, password management, funeral and last wishes planning, and the option to create after-life messages to posthumously share with loved ones.
Up until now, death care has been a predominantly business-to-business model. Prior to becoming the co-founder and CEO of The Postage, Emily was the Director of Sales at Integrate Agency, a full-service digital and traditional marketing agency in Texas. Her years of launching robust marketing initiatives and developing communications programs, made bringing The Postage to consumers that much easier.
She partnered with her former boss and serial entrepreneur, Robbie Wright, to build The Postage and make her vision a reality to help loved ones deal with loss.
The Postage completed funding in April of 2020, surpassing its initial fundraising goal. In total, Cisek raised $925,000 in a three month span. The platform officially launched in September, bringing a new, accessible contender to the estate planning industry.
Making death a conversation point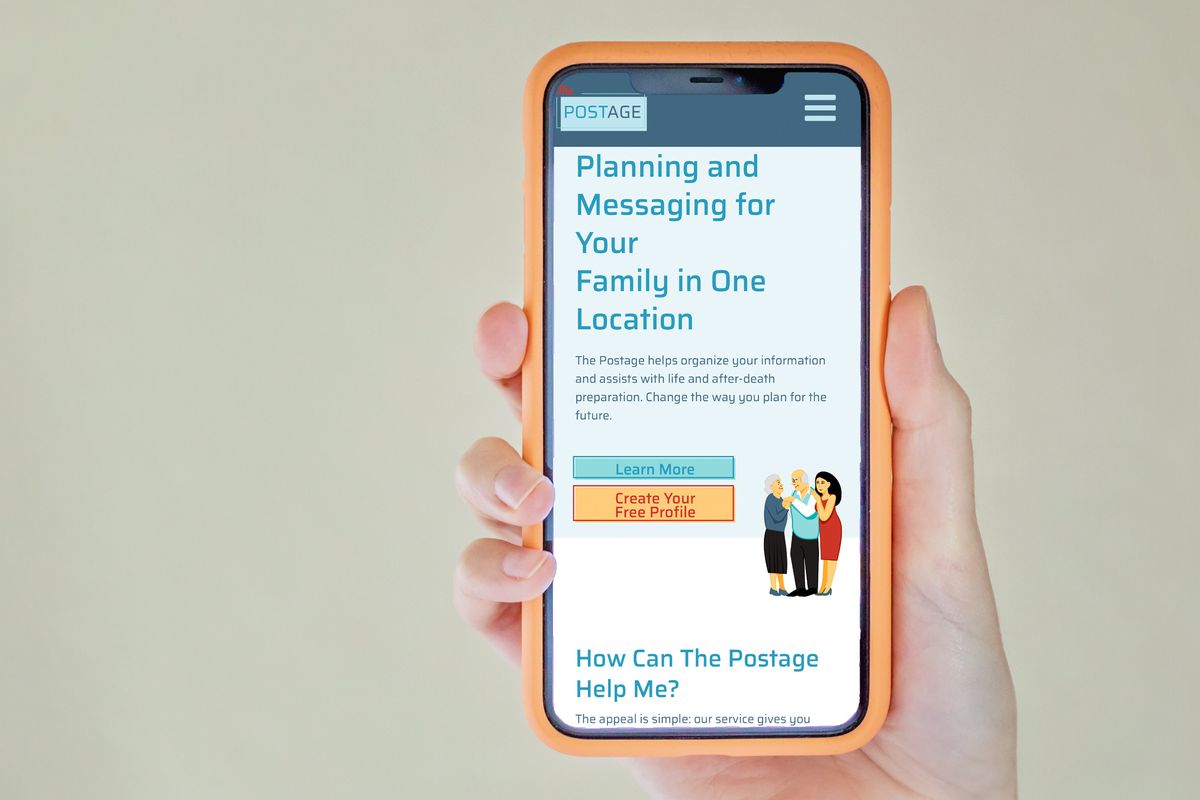 Everything you need on one digital platform. Photo courtesy of The Postage
According to The Institute for Healthcare Improvement, 92 percent of Americans say it's important to discuss their wishes for end-of-life care, but only 32 percent have actually had the conversation. Talking about your death plans is never an easy conversation, Cisek remarks. Her goal is to provide a methodical process that "makes it simpler."

"Until the last 100 years, death was just a part of life. Right now with technology and healthcare, it almost is seen as a weakness versus as you know, something we all experienced together," says Cisek.
Knowing how arduous these conversations are, she feels The Postage is like a "guidebook" that provides "clear-eyed compassion" to start the conversation. The site's planning options, password and document storage, and ability to share final wishes aims to make the process less emotional and difficult for users.
Accessibility for all ages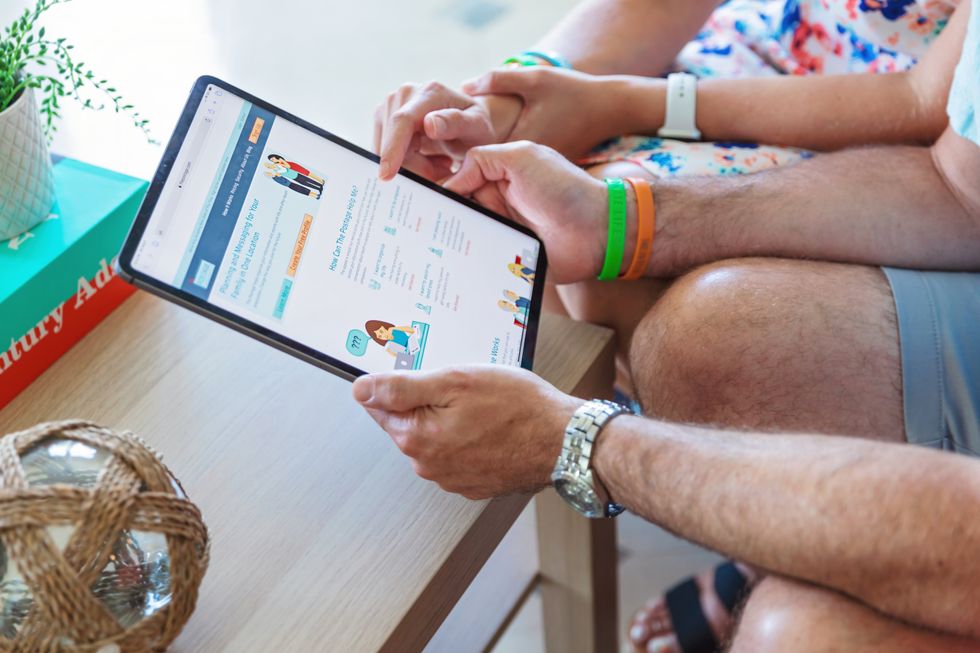 The Postage is something anyone can use. Photo courtesy of The Postage
While creating a death plan may feel like something reserved for later in life, Vox reports that millennials are becoming a "death positive" generation. More people in their 20s and 30s are planning their own funerals, donating their body to science, and contemplating how they want to pass peacefully.

From YouTube channels like "Ask a Mortician" to apps that remind you that — sorry to break it to you — you will eventually die, young creators are coping with death online. Despite the online vote of confidence in passing to the other side, dying is, well, expensive.
According to data from The Postage, estate planning and legal services can cost an average of $6,500. Cisek's company allows a monthly subscription with prices ranging from $5.99 to $9.99 a month, depending on storage space and features.
"I think the way The Postage has [made planning more available] it's provided a price point, an understanding and steps involved that are more easily accessible; no matter what age group, what race, what your background is, your religion, anything like that, you're able to sign up," says Cisek.
Digital options like password management and storage also make the site a more cost effective, approachable option for young people born into the digital era.
Saving time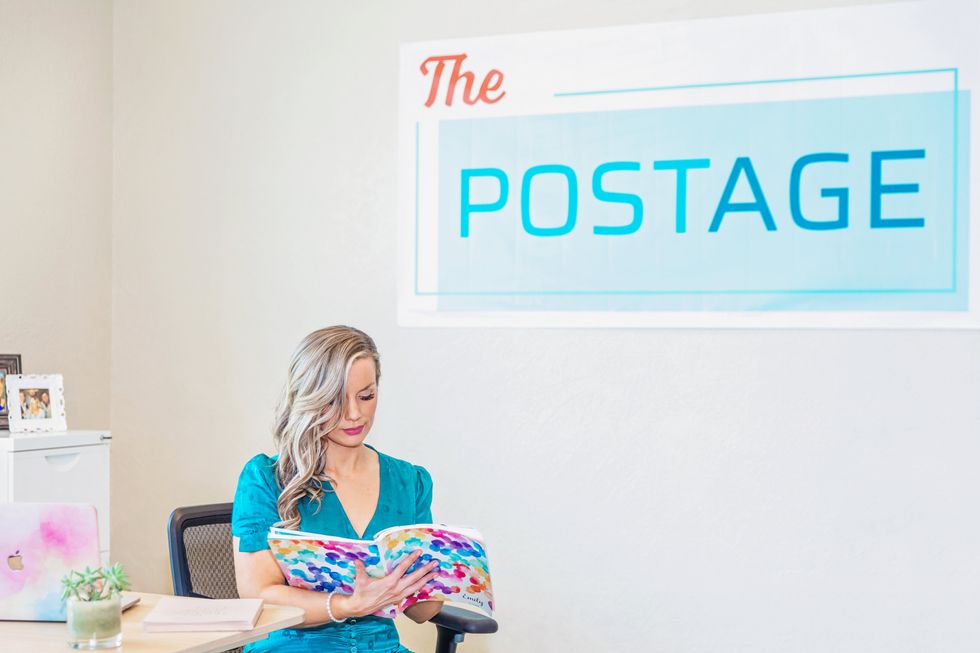 Founder Emily Cisek prioritized convenience in her design. Photo courtesy of The Postage
Death puts into perspective just how valuable time can be. According to The Postage, families can expect to spend nearly 500 hours on completing end-of-life details if there is no planning done in advance. If every moment matters, 500 hours can sound like an exorbitant amount of time spent on paperwork.
From knowing who your loved one's electricity provider is to ensuring you have the key to their safety deposit box, the process can be a nightmare, says Cisek. She believes that should be spent "celebrating [their life] and processing the loss versus getting frustrated and trying to dig through things that you don't understand, and frankly, don't know what the wishes were of that person you lost."
The Postage's features allow you to drop in documents and passwords at your own pace to provide your loved ones with a smooth transition and instructions. To Cisek, she minds the site to be a guidebook that says, "This is what we need to do, and here is how I'm leaving the best gift I can for my loved ones."
National growth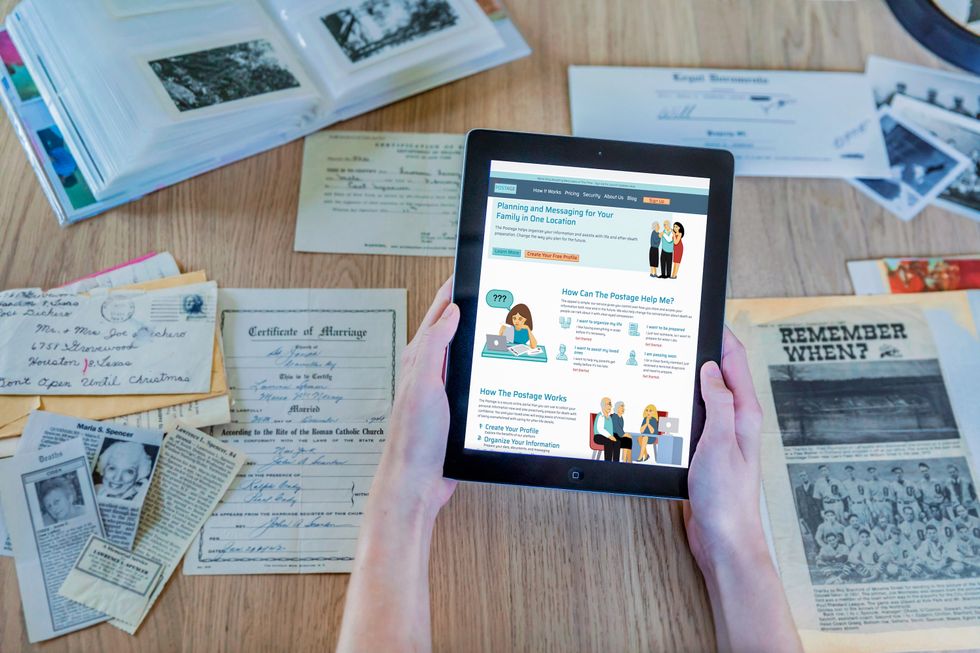 The Postage went live nationally. Photo courtesy of The Postage
The Postage is a Houston-based company, but Cisek and her team want it to reach Americans everywhere.
"When we went live nationally, we actually launched over 100 new enhancements — even small, little things in the customer experience that would make it better and easier," she explains.
During its summer launch the website received 60 percent engagement and over 43 percent in new referrals. The Postage plans to continue enhancing the user experience and expanding the app with new technologies.
Cisek, bright-eyed with entrepreneurial spirit, has big hopes for the future as she imagines the opportunities. She hopes to change the way her generation plans for the future, contributing to a shift in sharing your legacy and wishes with loved ones.
"I think that technology, in recent times, has really focused on the consumer being the product versus the technology being the product," remarks Cisek. "If we're able to take that back and provide a product that truly makes our users' lives easier, the sky's the limit on what that could look like," she continues.