Houston health tech company raises $18.5M, appoints new leadership
Mar 29, 2022, 11:00 am
DECISIO has fresh funding and a new board member. Photo via decisiohealth.com
A Houston-based digital health startup has officially closed its latest funding round and has a new member to its leadership to support the company's next phase.
DECISIO has appointed Major General Elder Granger to the company's board of directors. Dr. Granger is currently president and CEO of The 5Ps LLC, a healthcare, education, and leadership consulting organization.
"Dr. Granger joining our board provides enormous value and validation for our company moving forward," says Dr. John Holcomb, co-CEO and co-founder of DECISIO, says in a news release. "His expertise and leadership in the healthcare industry is a welcome addition to our esteemed group of Board of Directors."
Dr. Granger previously served as the deputy director of TRICARE Management Activity, a Department of Defense field activity responsible for operating the Military Health System as a fully integrated healthcare system providing care for 9.2 million beneficiaries worldwide. He also serves on the board of directors for Cerner Corp., Cigna Corp., and DLH Holdings Corp.
In February, the company officially closed its $18.5 million series B. DECISIO has raised $31.5 million since it was founded in 2013. The funding raised will go toward commercialization, continued product development, and operations growth.
Decisio is a virtual care monitoring software that's based on technology licensed from and developed at the University of Texas Health Science Center in Houston. Using real-time clinical surveillance with data visualization, the DECISIOInsight software can identify risk that helps clinicians make better patient care decisions virtually. In 2015, Decisio Health was approved by the Food and Drug Administration class II medical device, which made it the first FDA-cleared web-native software.
"Virtual Care is the next step beyond traditional telemedicine, which — for many years — was limited to having a teleconference or even just a phone call with a caregiver," Hancock previously told InnovationMap. "Now we can start sharing real-time clinical data with clinicians wherever they happen to be located."

DECISIO's flagship product is called InsightIQ, and earlier this month the company launched a new tool: EnvisionIQ, which provides templated real-time and customized compliance reports to improve operational efficiency.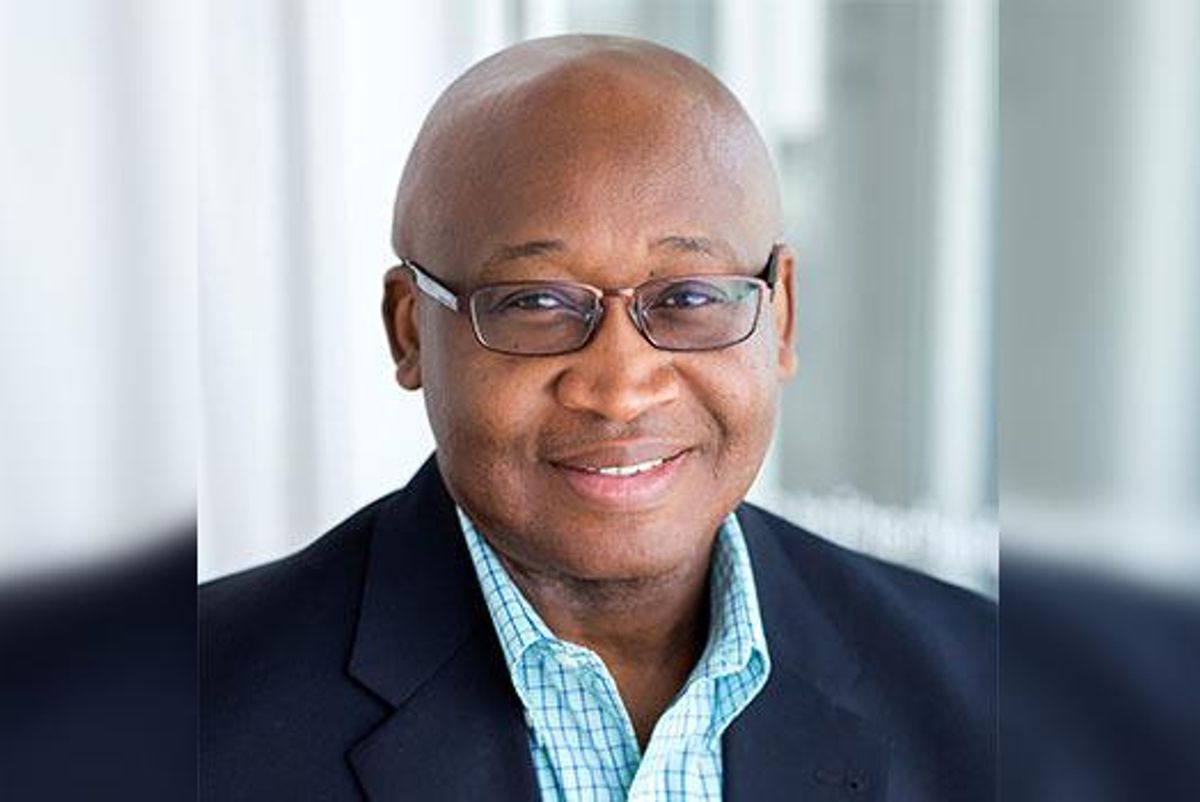 Dr. Elder Granger previously oversaw the DoE's health care system. Photo courtesy