New startup accelerator emerges in Houston to promote collaboration between Black and Hispanic communities
Aug 18, 2020, 10:59 am
BH Ventures is seeking Black and Hispanic entrepreneurs for its inaugural cohort. Photo via Getty Images
Two local business leaders have teamed up to create a Houston-based accelerator focused on Black and Hispanic entrepreneurs.
BH Ventures has applications open for its inaugural cohort until August 21, and co-founders Sharita M. Humphrey and Enrique Castro are looking for founders who have hit the revenue-generating phase with their business but are looking for mentors and support as they grow.
"Enrique and I know that there can sometimes be a barrier between Black and Hispanics doing business together," says Humphrey. "This is why I wanted, as an African American woman, and him, being a Hispanic male, to be able to show that we should be doing business together — especially in the city of Houston."

Humphrey and Castro met at an alumni event for the University of Houston's SURE program, which creates educational programming for entrepreneurs from under-resourced communities. The duo thought that they could create a program that built upon UH's. In February, after building out the curriculum, BH Ventures ran a successful pilot program in collaboration with UH.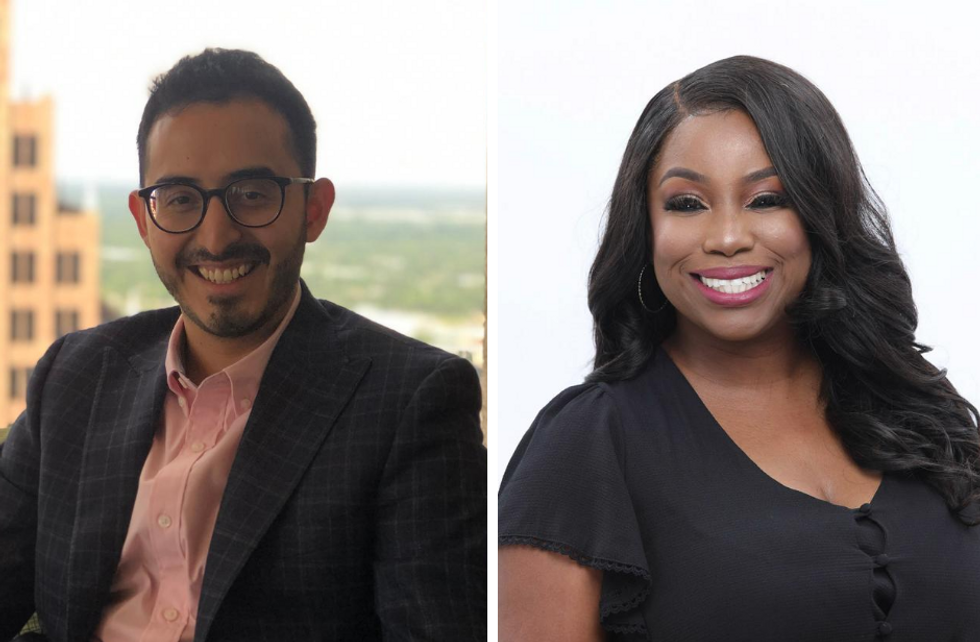 Enrique Castro and Sharita M. Humphrey met at an alumni event at UH and decided to work together on an inclusive accelerator program. Courtesy photos
The seven-month program will launch virtually at the beginning of September and will work with 15 entrepreneurs across the country. Additionally, The Cannon is a partner and a resource for the program.

As of now, the program has over 20 mentors and speakers lined up, and sessions will occur virtually every other Saturday and will be a mix of presentations and Q&As with an emphasis on fostering networking connections.
"Sometimes for a Black or Hispanic entrepreneur, just being able to have that conversation or be able to ask (a mentor) certain questions and get feedback about their particular business — it's better than money," Humphrey says. "The right relationships can open up doors that money can't."
After the programming, Humphrey says BH Ventures will continue to follow each company from the cohort for 90 days in a sort of incubation period to make sure they have support after the accelerator.
"It's a lot to get the information — but how do you execute it? We're going to still follow their path," Humphrey says.
While Houston has been renown for being the most diverse city in the country, Humphrey says she's seen a shift in leadership diversity across the greater Houston area. This has motivated her to do everything she can to promote inclusion and business growth across demographics.
"(Blacks and Hispanics are) not doing as much business together as we could," Humphrey says. "And that makes no sense when we are normally at the bottom of things when it comes to finances — personal, savings, credit, wealth, business. I think that this is something that's going to be amazing for the city."