Houston startup secures spot in AWS space tech program
May 17, 2023, 12:41 pm
Little Place Labs, which provides near-real-time space analytics for both ground and space-based applications, secured a spot in the AWS Space Accelerator. Image via Getty Images
Just 14 space global startups were selected for Amazon Web Services 2023 AWS Space Accelerator, including one representing the Space City.
Little Place Labs, co-founded in 2020 at Oxford by Houstonian and CEO Bosco Lai, has been selected by AWS Space Accelerator. The mentorship program helps startups advance space solutions using the cloud to help develop next-gen space technology. generation of exciting space technology.
Little Place Labs aims to build space tech solutions to "make the world a better place." They do this by providing near-real-time space analytics for both ground and space-based applications.
"Being a Houston based company is highly significant in the context of the AWS Space Accelerator program," Lai tells InnovationMap. "Houston's rich legacy in space exploration, with institutions like NASA's Johnson Space Center and its expertise in space-related fields, makes it an ideal location for companies involved in the space industry. Little Place Labs is proud to represent the city's hub of talent and innovation, which is crucial as the space sector evolves and establishes dynamic collaborations between government and commercial entities."
One of Little Place Labs recent initiatives is a joint venture and license agreement to use Exodus Orbitals Software Development Kit for development of the commercial application in remote sensing domain. This project, expected to launch this year on a satellite mission, will allow access to space-based capabilities and observation of Earth via advanced machine learning algorithms.
The participants involved in AWS Space Accelerator will receive business development and strategy support, specialized training, mentoring, up to $100,000 in AWS Promotional Credit through the AWS Activate program, and a curriculum that also provides opportunities to work with AWS customers and AWS Partner Network that are seeking new, creative space solutions.Little Place Labs believe they have their own place in this space.
"We stand out from most in our cohort and other space companies due to our expertise and focus on software solutions," Lai said. "As a revolutionary software company, we specialize in delivering near-real-time space analytics for both ground and space-based applications.
"Our belief is rooted in the notion that with the ongoing improvements and maturity of space infrastructure and hardware, along with the increasing availability of space data, advanced software has become the next essential phase. As famously predicted by Marc Andreessen, who stated that 'software is eating the world,' software companies like ours are poised to disrupt and transform industries by powering hardware solutions and extracting impactful analytics from data."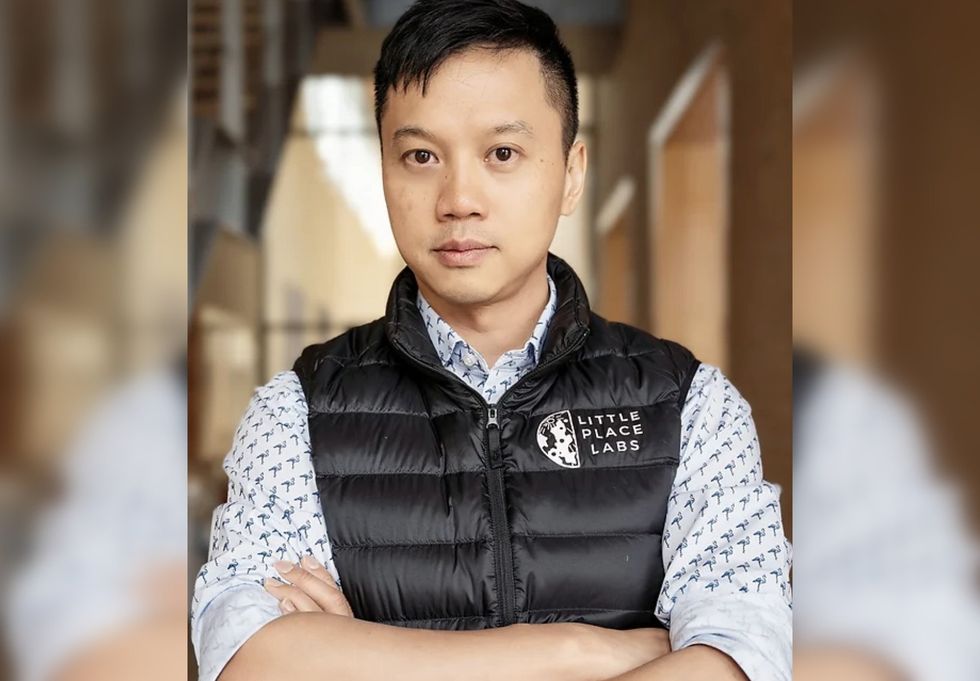 Little Place Labs was founded by CEO Bosco Lai. Photo via littleplace.com