Innovation studio aims to put Houston on the map for life science startup development
Jun 3, 2021, 11:01 am
Atul Varadhachary, managing partner of Fannin Innovation Studio, says that now is the time to invest in life sciences. Photo via Getty Images
In a report last year from commercial real estate services company JLL, Boston took the crown for hosting the country's top life sciences ecosystem. Houston ranked 11th.
The difference between Houston and Boston "is not the innovation, it's not the technology, it's not the money. It's that we don't have experienced life sciences entrepreneurs," says Dr. Atul Varadhachary, managing partner of Houston's Fannin Innovation Studio, a for-profit entity that commercializes biotech and medtech concepts.
Fannin has tried to replicate Boston's robust life sciences ecosystem "in a really, really tiny way" via its fellowship program, Varadhachary says. But the reach of the program could be even greater, he believes.
Varadhachary makes a case for tripling or even quadrupling the number of participants in Fannin's federally accredited fellowship program. He says this one relatively small investment could push Houston closer to Boston in the life sciences stratosphere.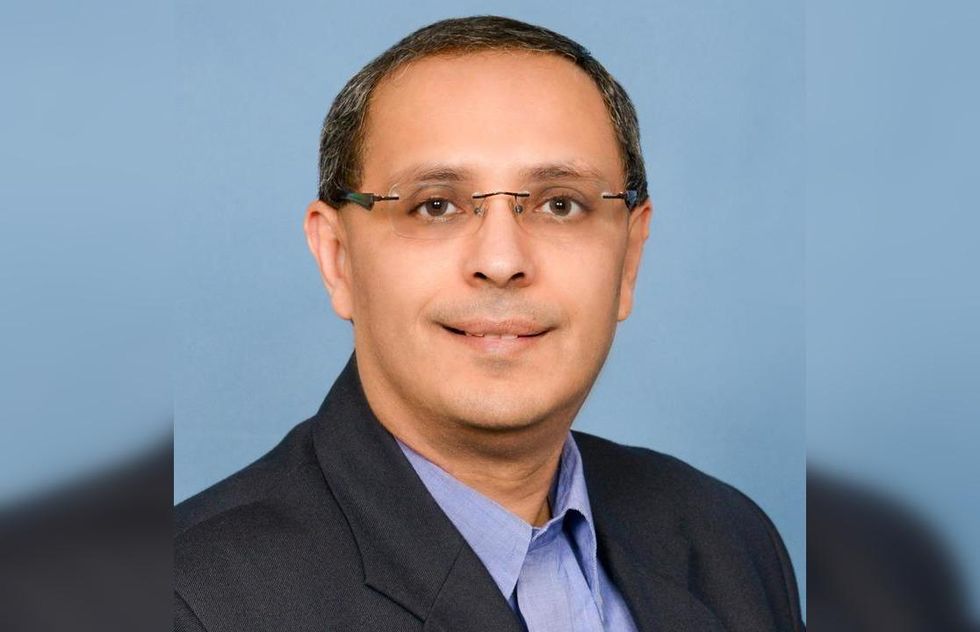 Atul Varadhachary is the managing partner of Houston's Fannin Innovation Studio. Photo via fannininnovation.com
To be sure, Houston is no slouch in life sciences. For instance, commercial real estate services company CBRE issued a report last fall ranking Houston second among the country's top emerging clusters for life sciences. But cities like Boston, San Francisco, and San Diego still reign as life sciences royalty in the U.S.

Fannin typically taps five people at a time — folks who've recently earned a master's degree, medical degree or PhD — for a two-year fellowship in life sciences entrepreneurship and commercialization. The initiative is comparable to a post-doctorate program in research or medicine. The Fannin fellows collaborate with therapeutics and medical device companies in the studio's portfolio, gaining hands-on training in facets of business like R&D, intellectual property, regulatory matters, and financing.
Today, five fellows and seven interns work at Fannin. The fellowship program launched in 2006; the internship program started a year earlier. In all, Fannin has welcomed more than 250 fellows and interns. Some of them have gone on to work at Houston organizations such as TMC Innovation, MD Anderson Cancer Center, and the University of Houston.
Varadhachary believes boosting the fellowship headcount to perhaps 15 instead of the current five would be a small price to pay to help elevate Houston's status in life sciences. The full cost of each fellowship is less than $100,000 a year, so bringing aboard another 10 fellows would require an extra annual commitment of under $1 million. That kind of money isn't in Fannin's budget, though.
"I can think of nothing that could give a bigger return on investment for the city," Varadhachary says of expanding Fannin's fellowship program.
More fellows would mean more entrepreneurs equipped to run or start life sciences businesses in Houston, he says. Varadhachary acknowledges the value of efforts like the soon-to-open TMC3 life sciences hub and the recently opened Ion entrepreneurship hub, but he'd like to see more emphasis placed on nurturing people and not just startups.
Varadhachary says the "the one single thing" that Houston could do to increase its probability of success in life sciences, particularly in therapeutics, would be to crank up cultivation of entrepreneurial talent.
"By and large, I don't think know that this community appreciates how important and how under-resourced that whole people-development piece is," he says. "It's not something that comes from taking classes or watching. It comes from doing."
Andrea Letkeman, director of professional development at Fannin, says the fellows initially work one-on-one with a senior executive on projects, then eventually graduate to running their own projects. Fellows also get a close-up look at other projects underway at Fannin.
Varadhachary wants to get Fannin fellows excited "about what we're doing in Houston, and then give them an opportunity to be part of our ecosystem."
Some Fannin fellows have been hired on a full-time basis by the studio, or they've moved into jobs at venture capital firms, life sciences startups, or other players in the ecosystem, according to Letkeman. She says the fellows lend "energy and vibrancy" to Fannin.
"I think that the Fannin model is fairly unique for Houston. There are models that are similar, across the country, to what we do. But there's not enough of them, quite frankly, for the number of people that are interested in these kinds of roles," Letkeman says.
"There is talent that is looking for a way to bridge the gap between academia and real-world commercialization," she adds. "There's just not enough opportunities out there for them."