Houston logistics software startup secures $8.4M series A from international investors
Dec 2, 2021, 2:44 pm
Voyager raised fresh funds following significant growth. Photo via Pexels
A Houston-based software company that's reducing cost and risk in the marine supply chain has closed its latest round of funding.
Voyager Portal, a software-as-a-service platform closed an $8.4 million series A investment round this week. The round was led by Phaze Ventures, a VC fund based in the Middle East, and included new investors — ScOp Venture Capital, Waybury Capital and Flexport. Additionally, all of Voyager's existing investors contributed to this round.
Voyager has reported significant growth over the past two years since its $1.5 million seed round. Between Q3 2020 to Q3 2021, the company's revenue has increased 13 times and was up 40 percent from Q2 2021. Voyager now manages over $1 billion in freight on the platform, according to a news release.
"Voyager Portal was created to significantly reduce cost, risk, and complexity when transporting bulk materials around the world," says Matthew Costello, CEO and co-founder of Voyager, in the release. "The last two years have demonstrated just how critical shipping bulk commodities is to global markets – freight rates have increased and port congestion is at an all-time high – accelerating the demand for Voyager's solution."
Costello says the fresh funds will be used to support Voyager's continued growth.
"With our Series A funding, we'll be able to expedite our product roadmap to support an international client base whilst expanding our engineering, development, marketing and sales teams internationally," he adds.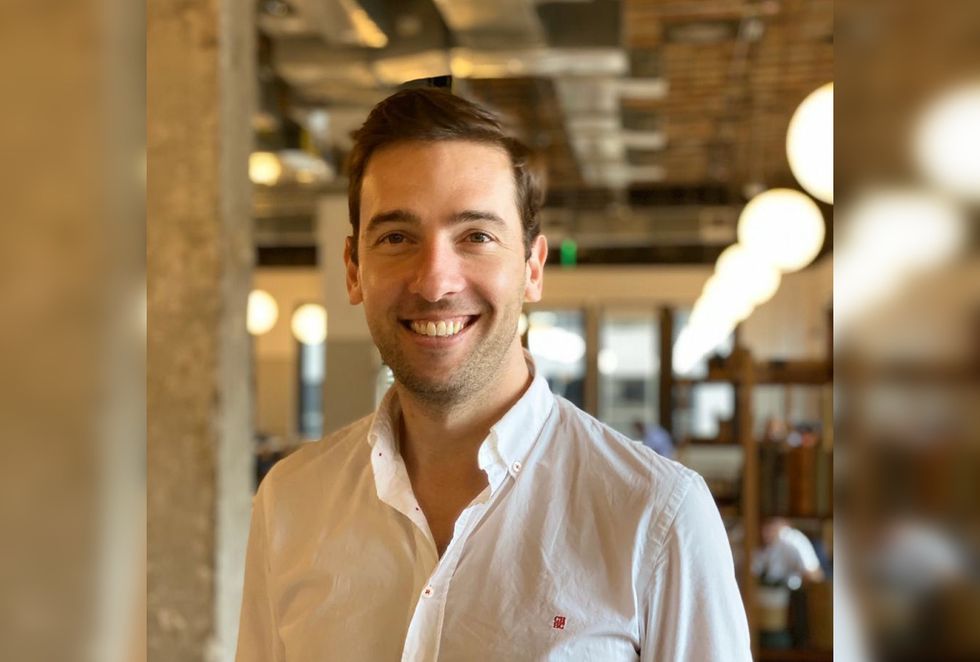 Matthew Costello is the CEO and co-founder of Voyager.
Built from the ground up, Voyager's software was created to replace the antiquated and complex legacy systems the market has seen for decades. The platform allows companies to seamlessly collaborate in real time over a single shipment.
"Voyager's implementation has been hugely impressive," says Adam Panni, operations manager at OMV, a multinational energy company based in Austria, in the release. "The low-code functionality allows almost real-time modifications to the developing workflows and reporting capabilities with no lengthy development and minimal testing prior to implementation. By digitizing data capture across all our physical movements, we are able to analyze our business much better, enabling faster and smarter decisions driven by data. This, in turn, will provide significant, quantifiable cost reductions for our business."
Abdullah Al-Shaksy, co-founder and CEO of Phaze Ventures says the platform is evolving the industry as a whole at an important moment.
"Voyager is changing the way companies are thinking of their global shipping operations," he says. "Global supply chains are becoming increasingly complex and strained, and there is an incredible treasure trove of data that organizations are underutilizing in their decision-making process. We believe what Voyager has created for their customers across the globe will revolutionize this space forever."