How 2 Houston friends founded the fitting industry's go-to company
Dec 10, 2020, 10:30 am

Sponsored
Owners Houston Glover and Archie Lopez. Photo courtesy of TPC Industrial
If you're in the market for a specific kind of pipe, valve, fitting, flange, bolt, gasket, or hose, your first stop should be TPC Industrial.
The Pasadena-based company has been making a name for itself in the PVF/hose and fitting industry since 2017 as the go-to finders of anything a customer might need, at any time.
Owners Houston Glover and Archie Lopez decided to open TPC Industrial after each saw the need for a company that understood the urgency of time management when it came to supplies.
Glover had been working in project management and sales, while Lopez started in the distributorship end of the hose and fitting industry. He then moved on to Seal Fast Inc., a manufacturer and wholesaler, and worked there for 24 years, where he grew in knowledge and was fortunate enough to travel to 19 different countries.
In 2013, he went to Pelican Worldwide and focused on opening Superflow products, traveling to China, Korea, Singapore, and Malaysia to setting up manufacturer partnerships.
But between 2015 and 2017, Lopez began dreaming of starting his own company. He began working on a business plan, unaware that his friend Glover was doing the same.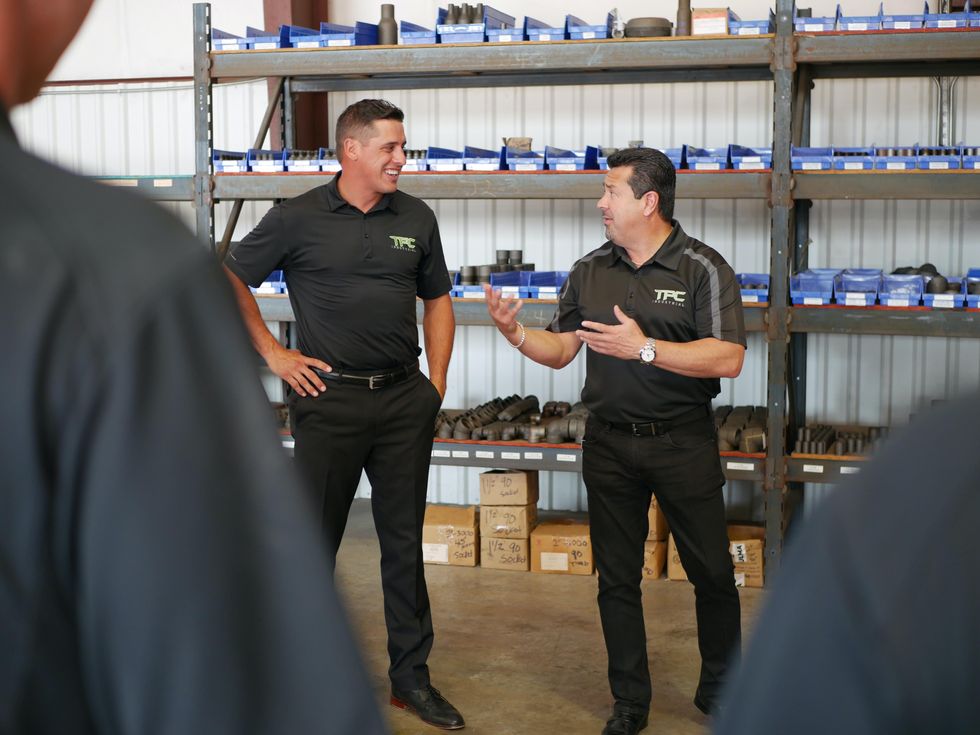 The pair became business partners in 2017. Photo courtesy of TPC Industrial
The two men came into each other's orbits by attending the same church, and Glover and Lopez's son, AJ, quickly became best friends. So in 2017, Glover presented Lopez with a presentation for business partnership and they made it official.

By January 2018, they were full funded. Two days later they bought their building, and less than two weeks after that they made their first sale.
Lopez says that praying on the decision is what moved him to partner with Glover. As their three-year anniversary approaches in January 2021, it's clearer than ever that the universe didn't steer him wrong.
Learn a bit more about TPC Industrial and its owners with this video:
s3.amazonaws.com
---

TPC Industrial is located at 2500 Pasadena Fwy. If you're searching for a particular part, call 346-226-3866, email info@tpcindustrial.com, or check out the website.