Oct. 13, 2022 01:06PM EST
A team out of the engineering school at Rice University has created a technology for real-time wastewater monitoring. Photo via rice.edu
A team of researchers from Rice University have received a $2 million grant to develop a unique technology that speeds up the analysis of wastewater for viruses from hours to seconds.
The team is based out of Rice's George R. Brown School of Engineering and led by Rafael Verduzco, associate chair and a professor of chemical and biomolecular engineering and of materials science and nanoengineering. The four-year grant from the National Science Foundation will support the development of the technology, which includes wastewater-testing bioelectric sensors that deliver immediate notice of presence of viruses like SARS-CoV-2, which causes COVID-19, according to a news release from Rice.
The research project — with its partners at the Houston Health Department — have already developed water testing procedures and have analyzed samples from locations around the city. The current process includes taking samples and transferring them to Rice for analysis, but the new technology would be able to monitor systems onsite and instantly. The parties involved with this work are also collaborating with the Centers for Disease Control and Prevention Center of Excellence for wastewater epidemiology that was announced in August.
"Monitoring wastewater for COVID has been pretty effective as a way to get an idea of where we are as a population," says Verduzco in the release. "But the way it's done is you have to sample it, you have to do a PCR test and there's a delay. Our selling point was to get real-time, continuous monitoring to see just how much of this virus is in the wastewater."
The grant's co-principal investigators include Jonathan Silberg, the Stewart Memorial Professor of BioSciences and director of the Systems, Synthetic and Physical Biology Ph.D. program, and Caroline Ajo-Franklin, a professor of biosciences. Co-investigators also include Lauren Stadler, an assistant professor of civil and environmental engineering, and Kirstin Matthews, a fellow at the Baker Institute for Public Policy.
"These are engineered microbes we're putting into wastewater, and even though they're encapsulated, we want to know if there are concerns from health authorities and the general population," Verduzco said. "Kirstin's role is to look at the policy side, and also gauge public reaction and educate people about what it means when we talk about engineered bacteria."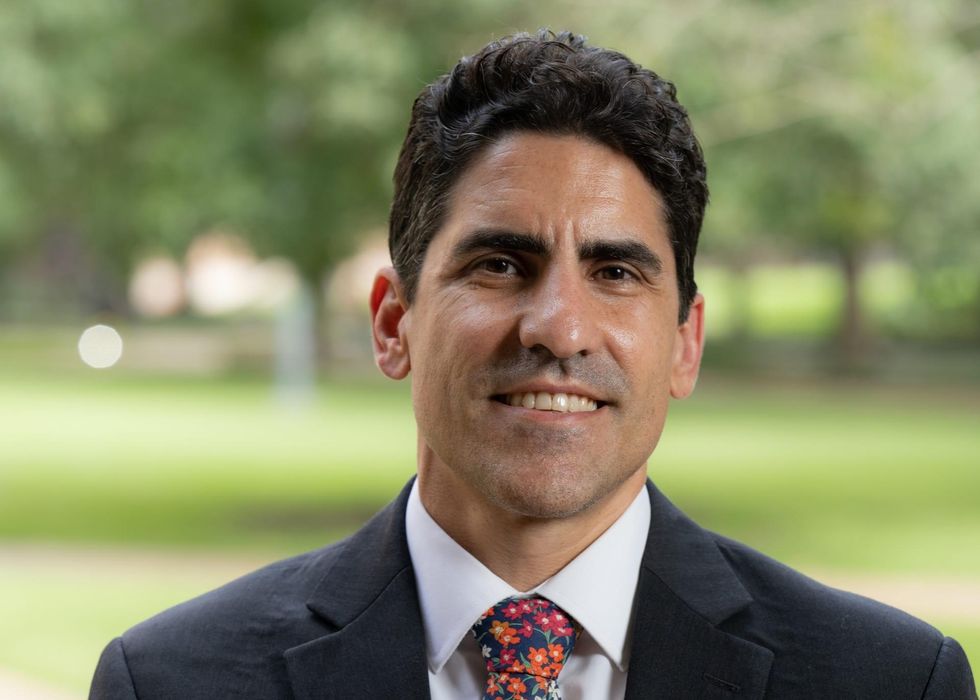 Rafael Verduzco is leading the research and development. Photo by Jeff Fitlow/Rice University