Mar. 20, 2020 10:14AM EST
Three Houston-based startups logged on to pitch digitally this week since SXSW was canceled. Getty Images
When SXSW canceled a couple weeks ago, event organizers were sent into a frantic scramble of how to salvage some aspect of their plans while also balancing lost deposits, canceled travel, and so much more.
Three pitch events associated with SXSW and featuring Houston startups went on in a digital capacity, and the social distancing has only just began. Michele Price who leads Startup Grind Houston says the Google-backed organization with locations everywhere is aware of the need for digital networking options.
"We are all going to be in some education training ourselves learning how to deliver value to our communities from the digital space," Price says during her video pitch conference call, "and how to take our face-to-face opportunities and events and work them over so that they can meet the needs of where we all are right now."
Here are the Houston companies who had to switch up their pitches for an online audience this week.
Footprint App takes 3rd place in Hatch Pitch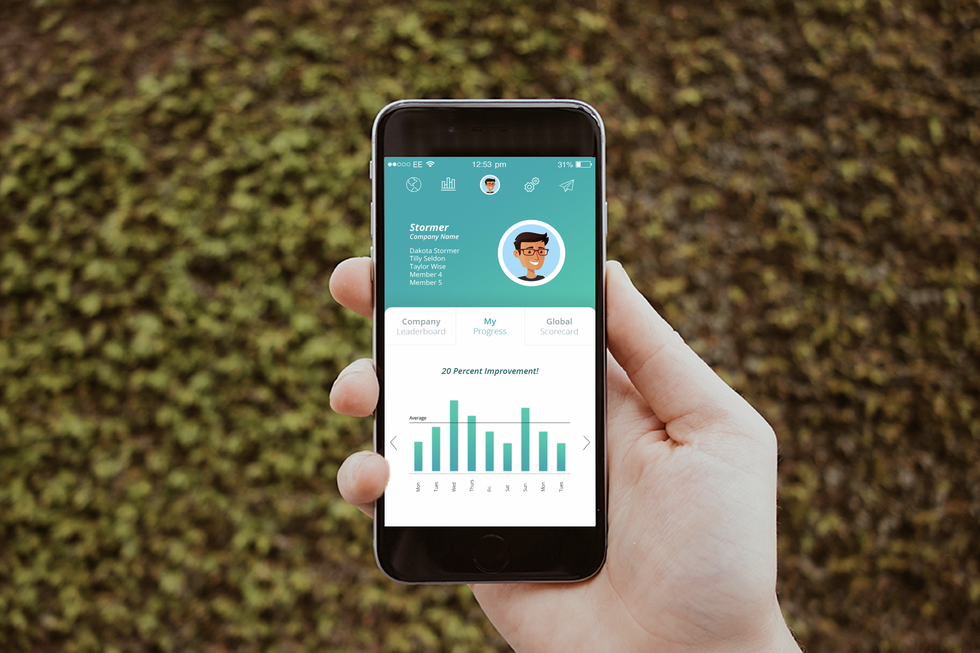 Climate change sparked a young Houstonian to create Footprint, an app that tracks a person's ecological impact. Photo courtesy of Footprint
On Monday, Houston-based Hatch Pitch was supposed to have its annual pitch competition from SXSW in Austin. Per usual, Hatch was going to stream the invite-only competition to online viewers. However, with SXSW being canceled, the program went completely online. The four entrepreneurs who were selected to pitch for the panel of judges presented online and each of the judges chimed in with questions and feedback.
The four startups that pitched were Los Angeles-based Mi Terra, Canada-based Byte Sight, New Jersey-based Well Power, and Houston-based Footprint. WellPower won first place, as well as the crowd award, Byte Sight took second and the audience award, and Footprint won third.
Dakota Stormer founded Footprint last year and said this was his first pitch competition. Footprint is an app that tracks the carbon footprints of users. It works similar to diet-tracking apps like MyFitnessPal, but it doesn't count the calories; instead, it logs the emissions of their eating and travel habits. Read more about Footprint here.
Hatch Pitch has plans to have a second pitch competition later next month focused on cybersecurity. It's, at the moment, still planned to take place in person at the Houston Cyber Summit.
For All Abilities pitches for Startup Grind Houston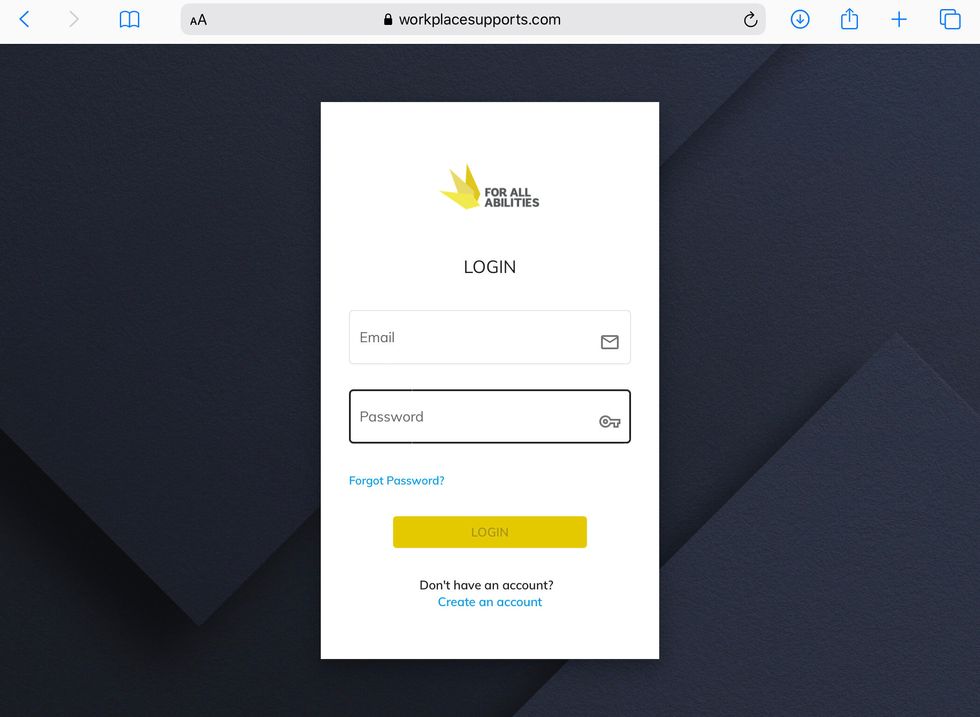 Betsy Furler founded For All Abilities to use technology to support employees with disabilities. Photo courtesy of For All Abilities
With so many startups' plans to attend SXSW ruined, Startup Grind Houston planned an online pitch event. There weren't any prizes, but it was a good way to virtually network and share stories. Houston-based For All Abilities founder, Betsy Furler, explained her software company that aims to help businesses support employees with ADHD, Dyslexia, learning differences, and Autism.
The company, which launched in April 2019, was founded by Betsy Furler, who specializes in workplace disability issues. Furler created a strengths, needs, and preferences assessment to uncover the needs and preferences of employees to prescribe specific, individualized, inexpensive, and easy-to-use support.
Furler called for potential partners as she scales her growth.
"Ideal customer is the large companies who care about their employees," she says in her pitch, explaining that she thinks companies on the West Coast would be particularly interested.
Velour Imports presents for The Established's Startup of the Year competition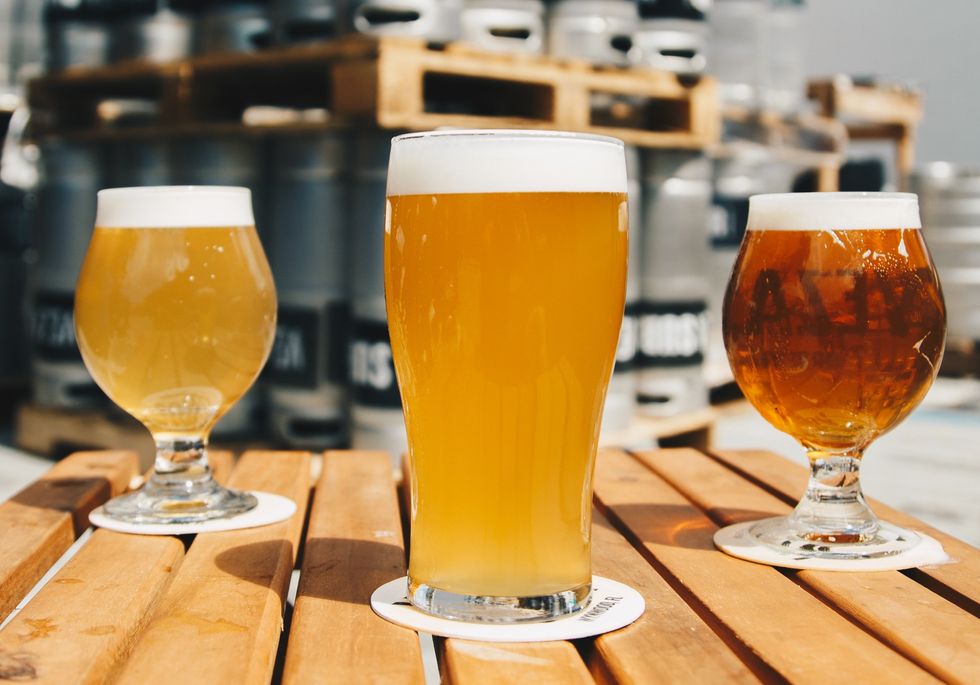 Velour Imports makes it easier for big resorts to get wholesale craft drinks. Pexels
The Established House has hosted a pitch competition every year at SXSW, and this year was no different — except that it went on online only. Fourteen companies from across the country pitched, including one Houston representative.
Velour Imports is a beverage wholesale marketplace that uses a similar concept as Uber Eats to connect resorts and hospitality clients to pallets of craft beer, wine, hard cider, and spirits from a digital menu and then watch orders arrive from any smartphone or web device. It's usually quite difficult to order craft beverages on a large scale, and Velour Imports provides that solution in an innovative, digital form.
"Luxury resorts and hotels have an annual challenge of creating exciting, new food and beverage experiences to attract guests," says founder Brooke Sinclair in her pitch, "but rarely do they have the time and resources to go shopping."
While Velour didn't win any of the top five spots in the competition, she did get positive feedback on her presentation.