Oct. 10, 2022 08:22AM EST
This week's roundup of Houston innovators includes Sarah Essama of Teach for America Houston, Scott Schneider of HTX Labs, and Drs. Maria Elena Bottazzi and Peter Hotez. Photos courtesy
Editor's note: In this week's roundup of Houston innovators to know, I'm introducing you to four local innovators across industries — from health tech to software — recently making headlines in Houston innovation.
Sarah Essama, director of social innovation at Teach For America Houston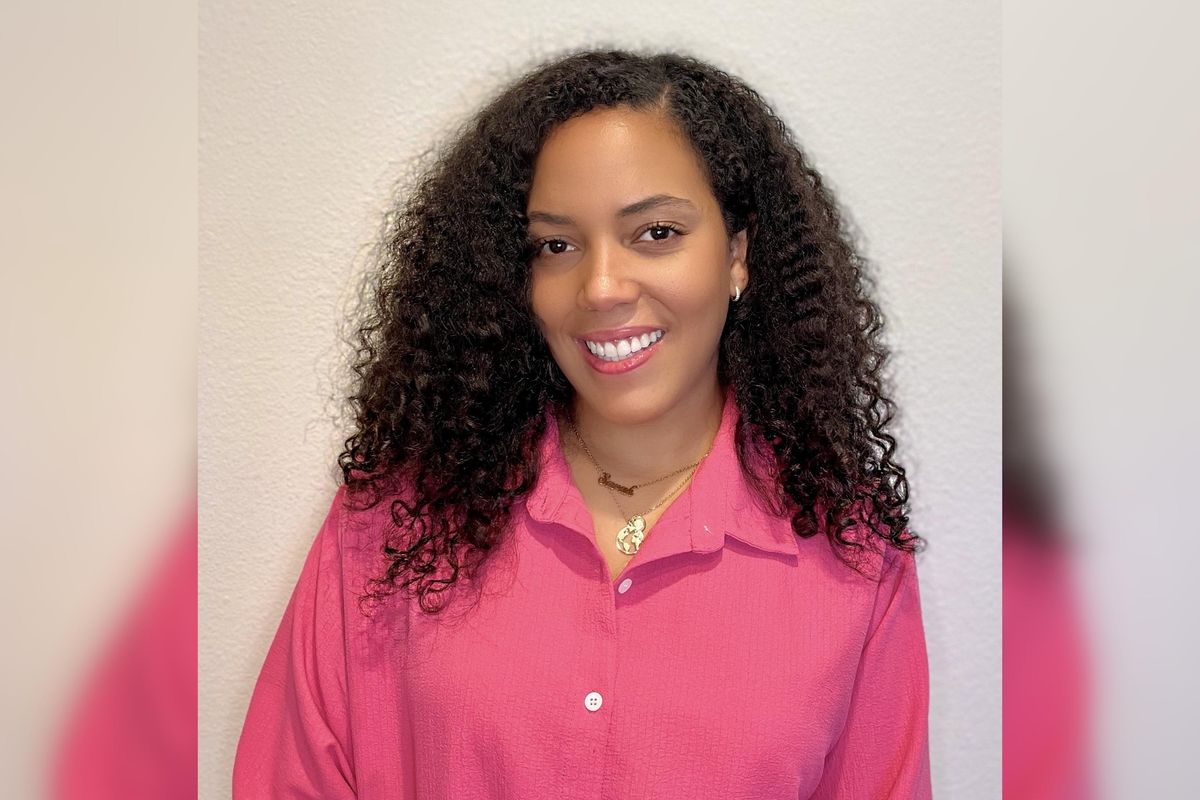 Sarah Essama of Teach For America Houston shares how she innovated a new way for students themselves to learn how to innovate. Photo courtesy of Sarah Essama
As director of social innovation at Teach For America Houston, it's Sarah Essama's job to come up with new ways for the organization to support both students and teachers. But, as she explains on the Houston Innovators Podcast this week, Essama realized a huge lesson modern students needed was to learn this innovation process themselves.
This line of thinking turned into Essama founding The Dream Lab, powered by Teach for America Houston.
"The Dream Lab is a set of immersive design spaces where young people leverage their imagination and creativity to innovate and solve problems within their community," she explains.
Last month, the new concept rolled out to high school students in partnership with DivInc Houston, a nonprofit focused on social and economic equity in entrepreneurship, and 21 ninth graders spent the day at the Ion for a mini-innovation accelerator and design showcase. Click here to read more.
Scott Schneider, CEO and founder of HTX Labs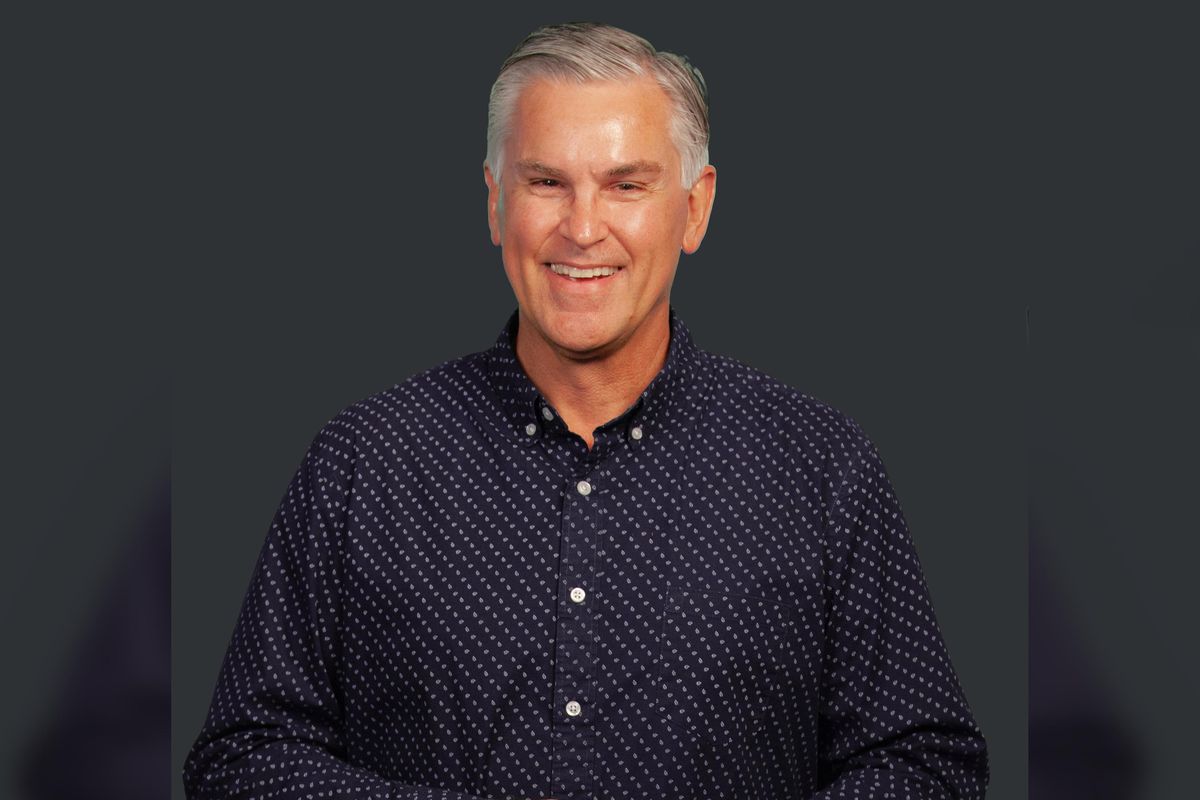 Scott Schneider of HTX Labs has something to celebrate. Photo via htxlabs.com
A Houston-based virtual reality training provider has closed its first round of funding. HTX Labs announced last month that it has received a $3.2 million investment from Cypress Growth Capital.
"We have been looking to secure outside capital to accelerate the growth of our EMPACT platform and customer base but we hadn't found the right partner who provided an investment vehicle that matched our needs," says HTX Labs CEO Scott Schneider in the release. "We found everything we were looking for in Cypress Growth Capital. They have a non-dilutive funding model that aligns with our capital expectations and have the level of experience that really makes this smart money.
The fresh funding will go toward growing and scaling the company's operations — both within the current Department of Defense and expansion opportunities into key commercial markets, like heavy industry, manufacturing, and higher education. Additionally, the funding will support increased customer adoption. Click here to read more.
​Drs. Maria Elena Bottazzi and Peter Hotez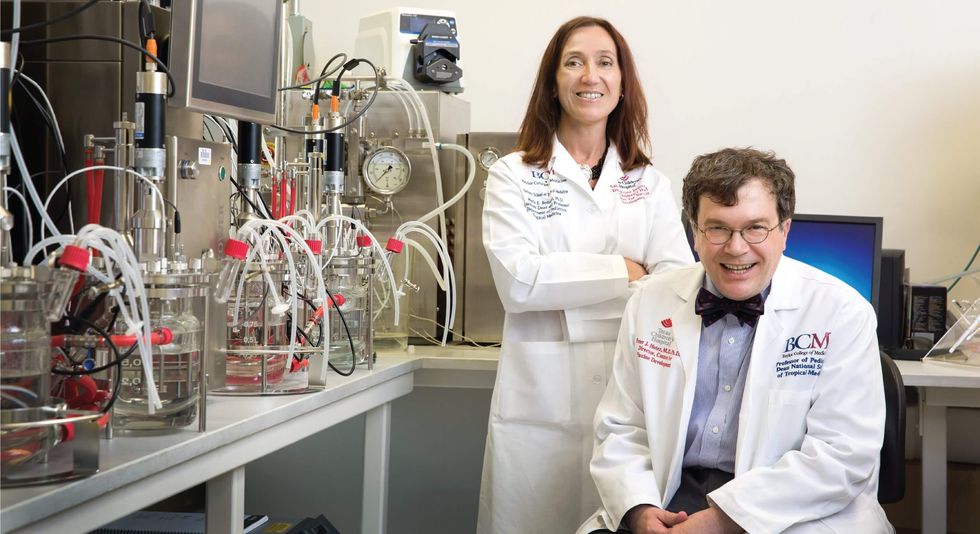 Two Houston health care innovators got the green light to distribute their low-cost COVID-19 vaccine in Indonesia. Photo courtesy of TMC
After months of development and testing, the Houston-born COVID-19 vaccine has gotten the go-ahead to be produced and distributed in Indonesia.
IndoVac was created by the Texas Children's Hospital Center for Vaccine Development and Baylor College of Medicine. Drs. Peter Hotez and Maria Elena Bottazzi lead the vaccine project. Bio Farma is licensing IndoVac from BCM Ventures, the commercial group at the Baylor College of Medicine.
"Access to vaccines in the developing world is critical to the eradication of this virus," Hotez, co-director of the Texas Children's Hospital Center for Vaccine Development and dean of the National School of Tropical Medicine at Baylor College of Medicine, says in a news release. Click here to read more.