Feb. 20, 2023 11:20AM EST
Criterion Energy Partners is aiming to be a next-gen energy company. Photo via Getty Images
Sean Marshall and Danny Rehg founded Criterion Energy Partners in 2020 with the hope that geothermal energy could be the cleaner, safer wave of the future. Less than three years later, the team is close to making their plan a reality thanks to a geothermal well that they hope to drill this year.

Entrepreneurship wasn't always part of the plan for either partner. When Marshall enrolled in the MBA program at Rice University's Jones School of Business in 2016, he had a successful career at Credit Suisse and had his eye set on a future political career. But then he met classmate Rehg, whose background was in petroleum engineering. Their wives were both attorneys in the Houston district attorney's office and the couples became fast friends. They also realized that, as Marshall now puts it, Rehg knew how to drill wells and he knew how to make deals.
In the ensuing years, both Rehg and Marshall's careers evolved and, eventually, the pair started looking for other opportunities. That's when they read an article in Rolling Stone about geothermal energy.
"It was really a place where it really felt like this was something we were put here to do," says Marshall.
Marshall and Rehg spent the ensuing months "like rats in a dumpster" learning about the players and opportunities in the geothermal industry and built from there. They learned about Pleasant Bayou Power Plant, a 1989 geothermal energy project based in Brazoria County that was backed by the U.S. Department of Energy.
Last summer, Criterion Energy Partners, a member of Greentown Houston, closed on a 10,000-acre lease around the site of Pleasant Bayou.
"We hope by the end of this year we will be generating electrons," says Marshall.
Though the company has a patented technology that connects wells to the grid, called Criterion Geothermal System, Marshall says that some of the best advice he's gotten was, "Don't fall in love with your technology; fall in love with the problem." The 2021 Texas freeze reminded the founders what that was.
"People were looking for cleaner, lower-emission power sources and [there was] a need for energy resiliency," says Marshall, explaining that the freeze created an ideal situation for the company, as people began to think more outside the grid.
The year 2022 was a big one for Criterion Energy Partners. Oil and gas powerhouse Patterson-UTI invested in the company, followed by funding from the Department of Energy. The money not only allowed Criterion Energy Partners to lease their land, they are also now paying 12 salaries, including those of the founders. The team offices in The Cannon's Esperson coworking space.
"Our mission is to make geothermal commercially viable everywhere," says Marshall. "I still believe in that."
However, Criterion Energy Partners may be even bigger than proving an alternative energy source. Marshall says that geothermal is the foundation on which they are building "a next-generation energy company." Criterion Energy Partners could be the more stable basis for a whole new energy system.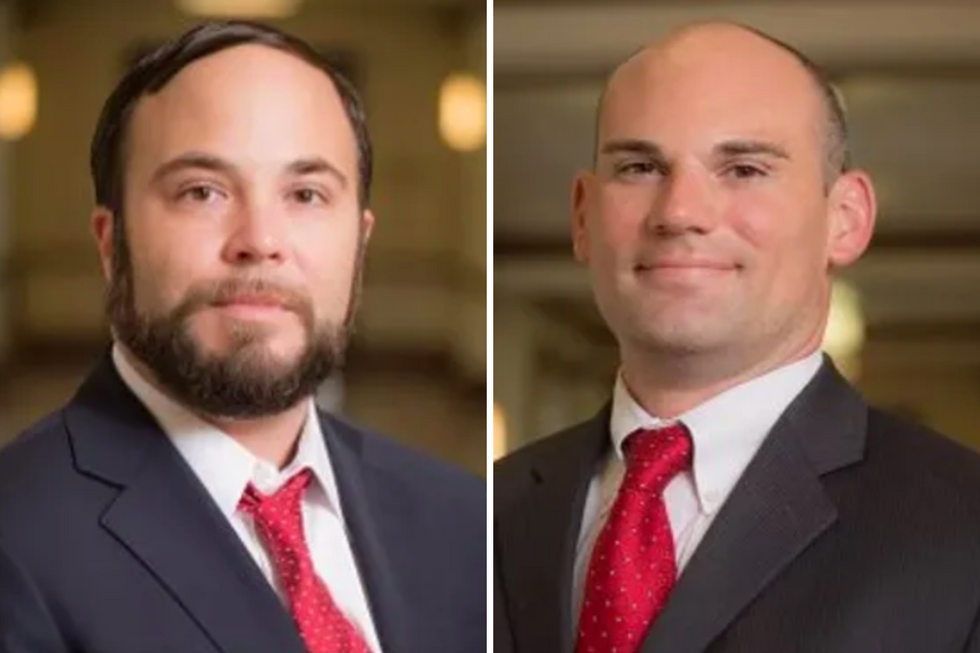 Sean Marshall and Danny Rehg founded Criterion Energy Partners in 2020. Photos courtesy