Apr. 13, 2023 03:16PM EST
The myAvos app has been designed by behavioral health scientists to set users up for long, healthy lives. Photo via Canva
Meet Laura. She's not human, but she could be the key to your aging healthfully. She's the digital wellness coach on myAvos, a groundbreaking app that launched this week from OptiChroniX.
Now meet Le Dam, the woman behind the app. Dam is a medical doctor, as well as CEO and co-founder of OptiChroniX. While practicing medicine in her birthplace of Australia, Dam realized that her life of prescribing medications to patients who were already sick was not how she had envisioned helping people. She knew that prevention, using the five pillars of healthy aging — nutrition, activity, sleep, health, and stress — was the way to keep patients fit and happy into their golden years.
She returned to California, where she lived after leaving Houston as a youth, to work at a startup with the goal of one day heading a company of her own. She met Swiss-based COO and co-founder, Rene Gilvert, on LinkedIn.
"He was looking for a medical doctor to join his startup," Dam recalls. "We were so well aligned that we decided to join forces." Now, the team works remotely in locations ranging from Dam's home in Houston to Portugal.
When the pandemic happened, Dam took the opportunity to leave the Silicon Valley and work remotely from Houston, a return that she says was always her end goal.
"I always knew that I wanted to build my business in Houston," Dam says, mentioning the assets of the world's largest medical center, a thriving startup community, and diverse population for whom she wants to build her technology.
myAvos pairs with a user's smart watch and harnesses their health information such as physical activity and hours slept. The user can also input additional information such as blood test results and meals eaten. The app analyzes the information provided and assesses the user's risk for chronic illness later in life. From there, Laura coaches them on what changes they can make to live healthier lifestyles. The app even reminds users when to take their medications and shares information with designated caregivers.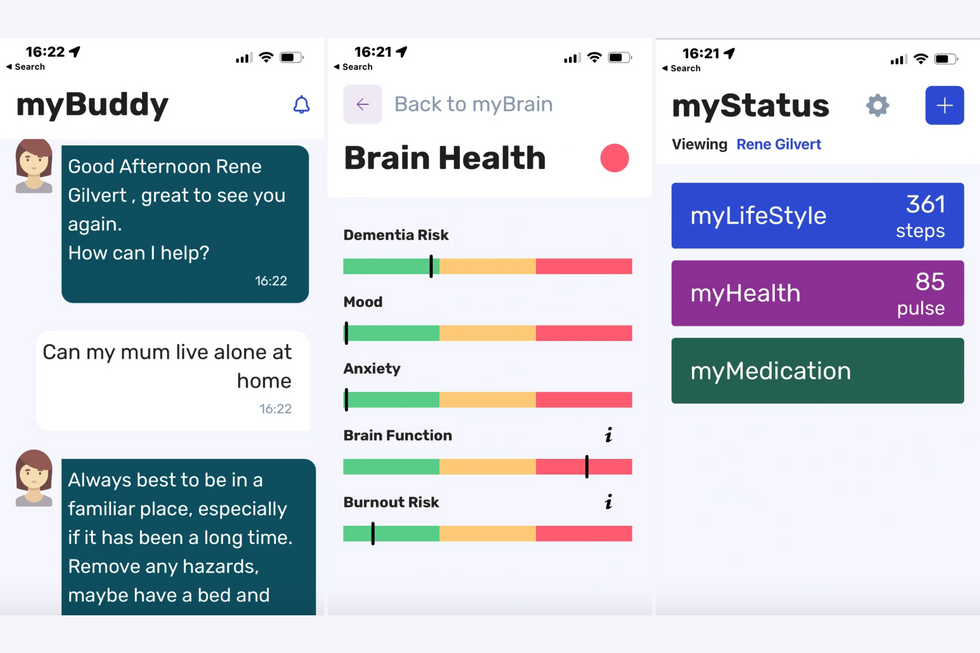 The myAvos app has a comprehensive approach to health. Screenshots via avos.health
The app has been designed by behavioral health scientists to understand why you're not exercising enough or eating right and can offer personalized motivations to get users off the couch.
Right now, the focus is on potential dementia and cognitive impairment, says Dam, but in the future, myAvos will more holistically target all preventable chronic illnesses. But dementia is one of the major causes of disability among older people around the world and people living with it is expected to triple by 2050.
"If we can empower people with health literacy, we really believe we can prevent chronic disease," says Dam. "Forty percent of dementia is preventable. A lot of these chronic diseases are preventable. Even diabetes can be reversible."
And she points out that the changes that can be made to help cognitive health can affect other systems as well.
"We really want to empower the individuals," Dam says. "If we can empower people with health literacy, we really believe we can prevent chronic disease."
And myAvos is the key. The app is based on a subscription model, allowing users full access to a risk calculator, monthly cognitive assessments, personalized lifestyle guidance, and even fun brain games to keep them sharp. It may turn out that a visit with Laura a day will keep the doctor away long into your later years.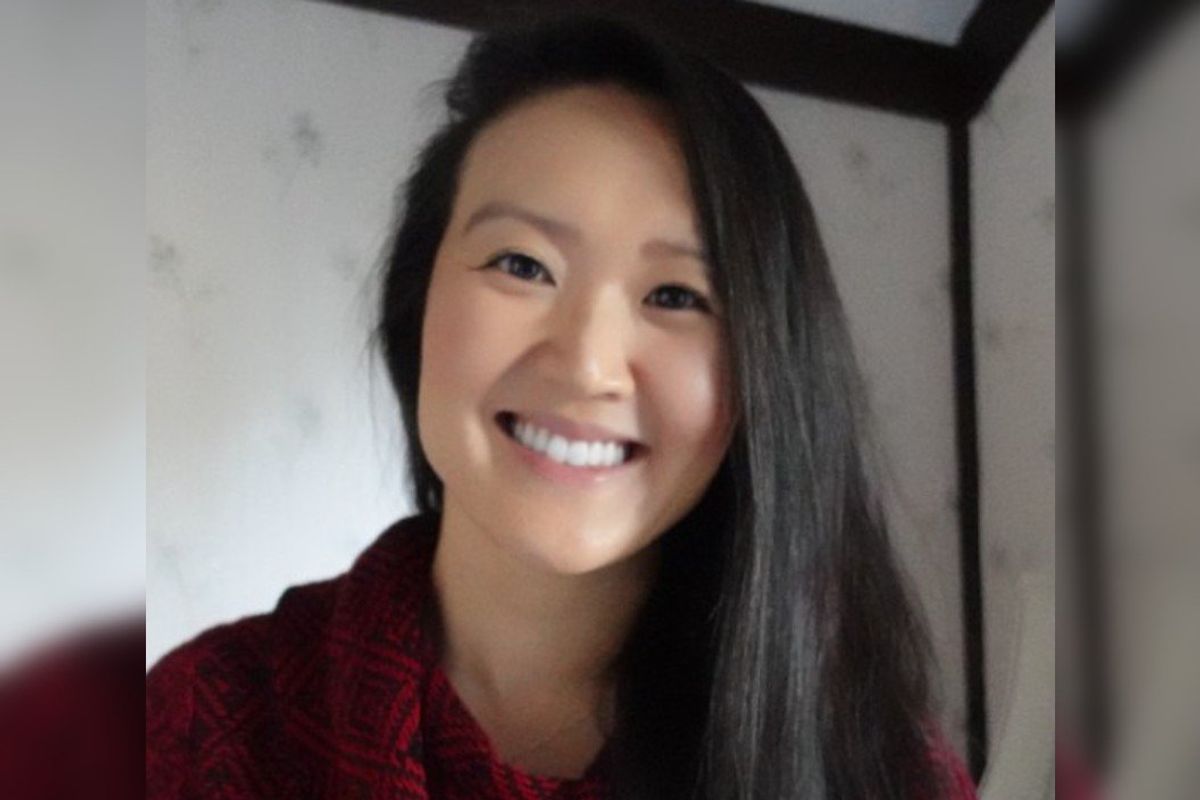 Le Dam moved from California to Houston to build her company. Photo via LinkedIn