Feb. 25, 2021 08:26AM EST
From biomolecular research to oral cancer immunotherapy, here are three research projects to watch out for in Houston. Photo via Getty Images
Research, perhaps now more than ever, is crucial to expanding and growing innovation in Houston — and it's happening across the city right under our noses.
In InnovationMap's latest roundup of research news, a couple local scientists are honored by awards while another duo of specialists tackle a new project.
University of Houston professor recognized with award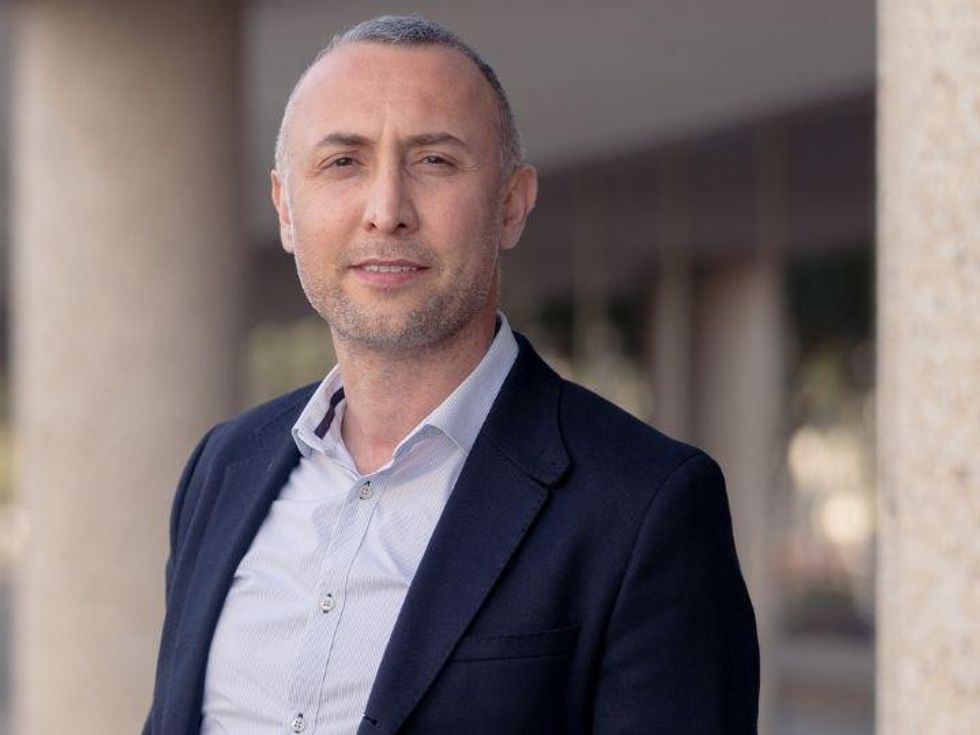 Mehmet Orman of UH has been selected to receive an award for his research on persister cells. Photo via UH.edu
Mehmet Orman, assistant professor of chemical and biomolecular engineering at the University of Houston Cullen College of Engineering has been honored with a Faculty Early Career Development Award from the National Science Foundation. The award comes with a $500,000 grant to study persister cells — cells that go dormant and then become tolerant to extraordinary levels of antibiotics.
"Nearly all bacterial cultures contain a small population of persister cells," says Orman in a news release. "Persisters are thought to be responsible for recurring chronic infections such as those of the urinary tract and for creating drug-resistant mutants."
Previously, Orman developed the first methods to directly measure the metabolism of persister cells. He also developed cell sorting strategies to segregate persisters from highly heterogeneous bacterial cell populations, and, according to the release, he will be using his methods in the NSF research project.
Houston researchers collaborate on oral cancer innovation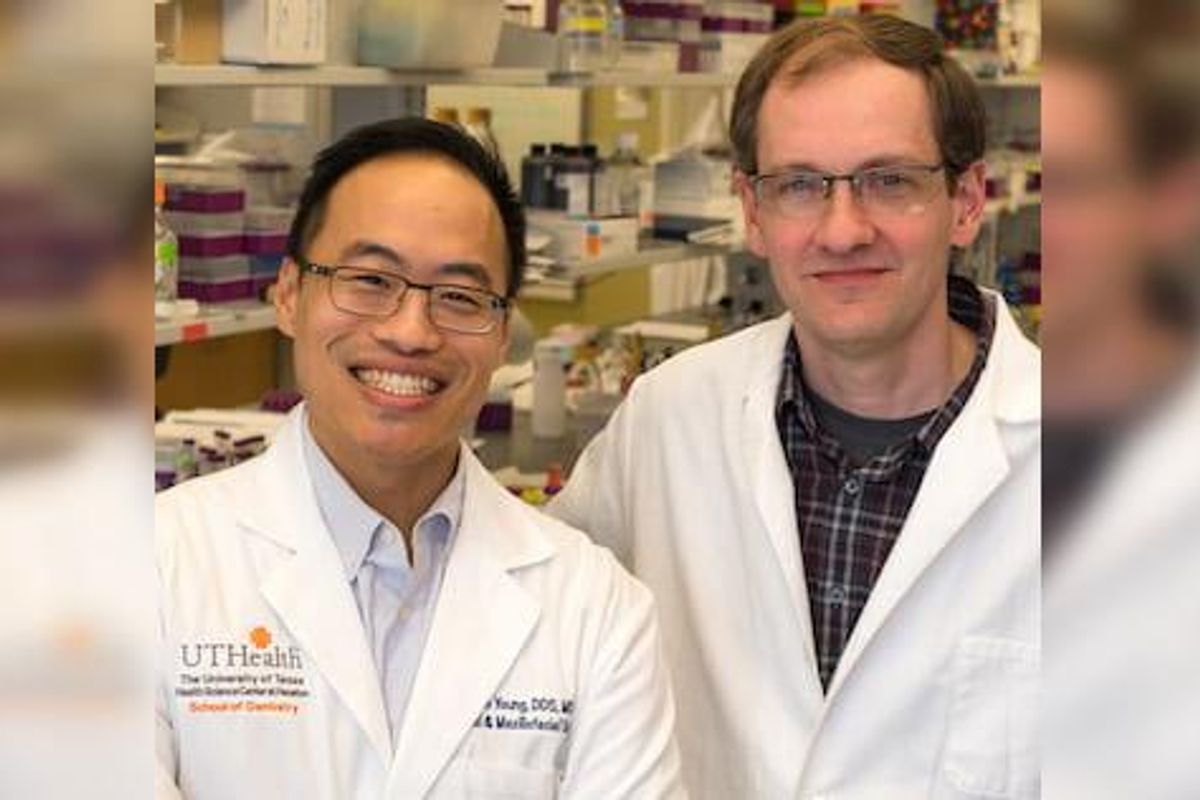 Dr. Simon Young of UTHealth and Jeffrey Hartgerink of Rice University are working on a new use for an innovative gel they developed. Photo via Rice.edu
Two Houston researchers — chemist and bioengineer Jeffrey Hartgerink at Rice University and Dr. Simon Young at the University of Texas Health Science Center at Houston — have again teamed up to advance their previous development of a sophisticated hydrogel called STINGel. This time, they are using it to destroy oral cancer tumors.

SynerGel combines a pair of antitumor agents into a gel that can be injected directly into tumors. Once there, the gel controls the release of its cargo to not only trigger cells' immune response but also to remove other suppressive immune cells from the tumor's microenvironment. The duo reported on the technology in the American Chemical Society journal ACS Biomaterials Science & Engineering.
"We are really excited about this new material," Hartgerink says in a news release. "SynerGel is formulated from a specially synthesized peptide which itself acts as an enzyme inhibitor, but it also assembles into a nanofibrous gel that can entrap and release other drugs in a controlled fashion.

In 2018, the pair published research on the use of a multidomain peptide gel — the original STINGel — to deliver ADU-S100, an immunotherapy drug from a class of "stimulator of interferon gene (STING) agonists."

The research is supported by the Oral and Maxillofacial Surgery Foundation, the National Institutes of Health, the Welch Foundation, the National Science Foundation and the Mexican National Council for Science and Technology.

Texas Heart Institute researcher honored by national organization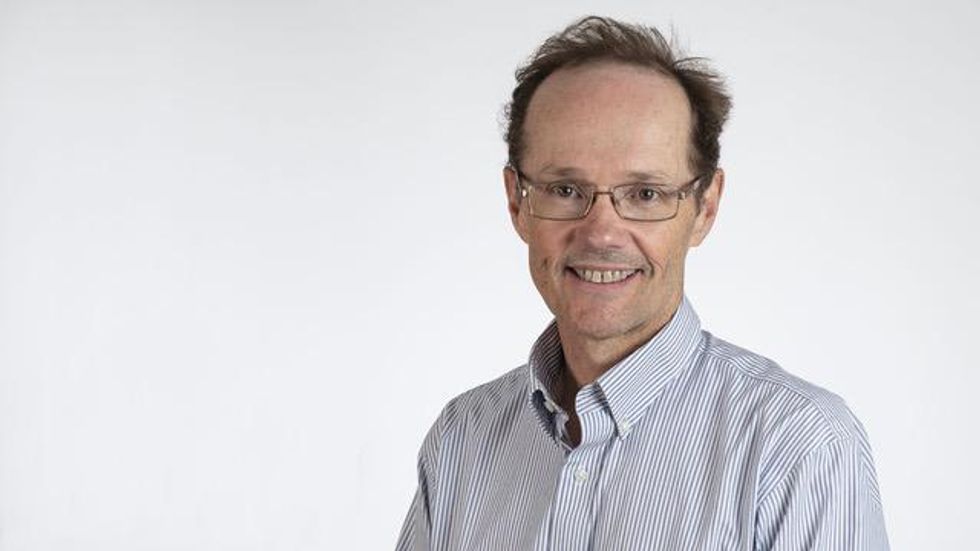 Dr. James Martin of Texas Heart Institute has been named a senior member of the National Academy of Inventors. Photo courtesy of THI
The National Academy of Inventors have named Houston-based Texas Heart Institute's Dr. James Martin, director of the Cardiomyocyte Renewal Lab, a senior member.
Martin is an internationally recognized developmental and regenerative biologist and his research is focused on understanding how signaling pathways are related to development and tissue regeneration.
"Dr. Martin has long been a steward of scientific advancement and has proven to be a tremendous asset to the Texas Heart Institute and to its Cardiomyocyte Renewal Lab through his efforts to translate fundamental biological discoveries in cardiac development and disease into novel treatment strategies for cardiac regeneration," says Dr. Darren Woodside, vice president for research at THI, in a news release. "Everyone at the Texas Heart Institute is thrilled for Dr. Martin, whose induction into the NAI as a Senior Member is well-deserved."
Martin has authored over 170 peer-reviewed papers in top journals he holds nine U.S. patents and applications, including one provisional application, all of which have been licensed to Yap Therapeutics, a company he co-founded.
The full list of incoming NAI Senior Members, which includes three professionals from the University of Houston, is available on the NAI website.