Mar. 27, 2023 01:52PM EST
XSpace — a huge multi-use commercial condo concept — will be opening its Houston facility in the next few months. Rendering courtesy of XSpace
To some, Houston's lack of zoning laws is a beautiful thing. The first time Byron Smith visited the city, he remarked on seeing a church, school, office building, and strip club all in startlingly close proximity.
At the time, the Sydney-born entrepreneur, whose previous experience was primarily in the automotive industry, was living in New York. But he fell in love with Space City.
"I was like, 'We need to be in Texas," he recalls, referring to expanding his next venture, XSpace, to the Lone Star State.
XSpace is a multi-use commercial condo building that allows entrepreneurs to own a home for their business.
"We're a cool warehouse space that you own," Smith explains, calling it "evolutionary space" where a business can grow from the roots up.
Though his family business was commercial real estate, Smith first dipped his toe into working with buildings with last year's opening of the first XSpace in Austin. The city became "a natural fit" for the first project because Smith identified it as "a little bit more receptive to new things." But Houston was part of the plan from the very beginning.
Located at 7022 Old Katy Road — close to both an escape room and an Aston-Martin dealership, among other diverse businesses — the Houston XSpace's 86 units are already between 20- and 30-percent pre-sold, says Smith.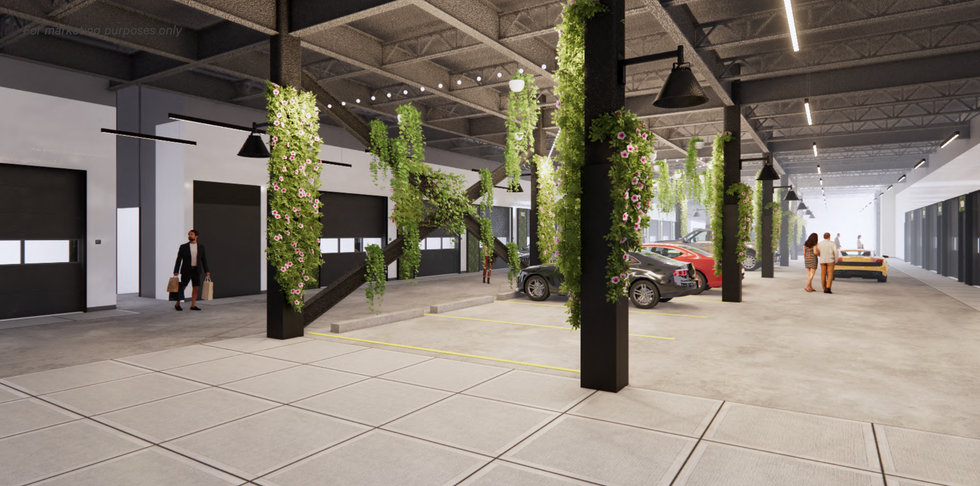 Rendering courtesy of XSpace
Confirmed owners of the spaces include "car guys," such as a car-wrapping business; media companies that plan to podcast from XSpace; and an interior design company. Smith says that he's been impressed with Houston's depth of market.
"We're trying really hard not to be rich-guy car condo stuff," explains Smith. "It's about cool, interesting people who are successful or are going to be successful."
Though multiple businesses will all operate in XSpace, don't think of it as a coworking space. In fact, coworking space is just a component included in the package of what owners get when they purchase part of XSpace. That's inside the Owner's Lounge, a flexible 4,000-square-foot area.
Each unit has natural light, but also metered electric and hot and cold running water. The whole facility is air-conditioned and well-ventilated and offers 24/7 access. The building is triple-gated for optimum security and includes a backup generator to ensure that owners will be able to work even in the case of another power grid failure.
Smith says that groundbreaking for XSpace will take place in seven weeks. Likely, owners will be able to start moving into the building in the summer of 2024. Until then, Smith says to expect some "sexy announcements" about upcoming partnerships and additional XSpace sites.
Though Smith says that global expansion isn't yet in the plans for XSpace, "North American domination" is.
"All the cool cities, we're going to be there," he says. And it was all inspired by the coolest city of all and its eclectic business landscape.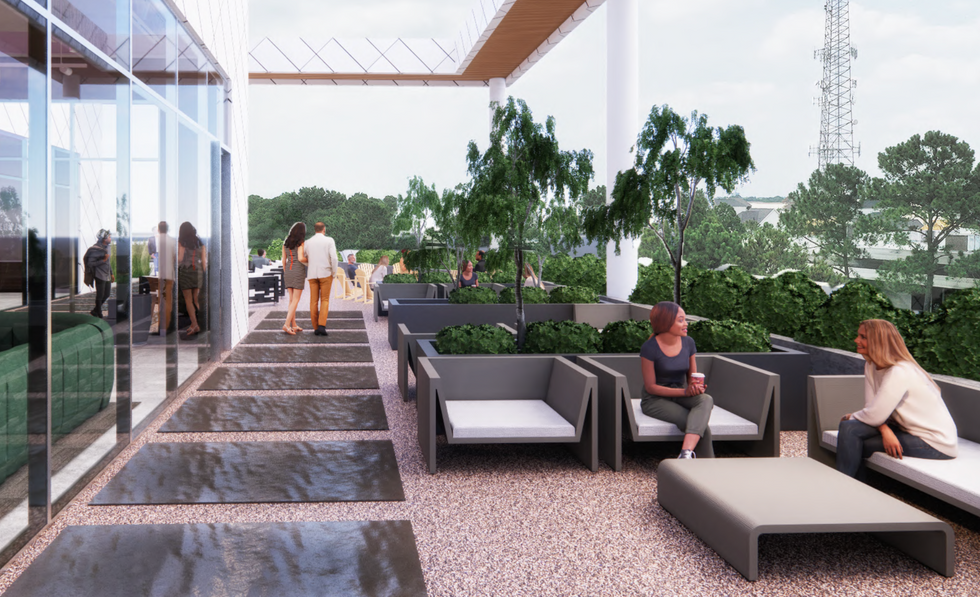 Rendering courtesy of XSpace