Oct. 23, 2019 11:00AM EST
The city of Houston and METRO announced a pilot program that's getting passengers online. Photo via ridemetro.org
METRO is test driving a new feature for its passengers. Select vehicles on a few routes will come with free Wi-Fi on board.
The transportation organization selected the 54 Scott and 204 Spring Park & Ride bus routes and the Green and Purple METRORail lines for the pilot program — in part because of their vicinity to universities and schools, according to a news release from METRO.
"I'm excited we can bring this service to some of our riders. Be it for work, entertainment or personal business, Wi-Fi allows them to stay connected while in transit and improves the overall customer experience," says METRO Board Chair Carrin Patman in the release.
The pilot program, which will run through mid-January, is being funded by $110,220 from the Microsoft Digital Alliance that includes installation and service for over 40 routers. The public-private partnership is also supported by Synnex Corporation, Sierra Wireless, Tracking for Less and AT&T.
"Bringing connectivity to Houston METRO riders is a step forward in the smart city journey, and Microsoft is proud to partner with the city to bring the pilot program to life," says Cameron Carr, director of internet of things strategy, scale and smart city, from Microsoft Corp, in the release.
The announcement is another piece of Mayor Sylvester Turner's Smart City initiative to bring innovation across the city.
"When we first sat down with Microsoft and METRO as part of the Smart City discussions, the first thing we discussed was how can we make the Smart City initiatives inclusive for all residents," says Mayor Turner in the release. "That is why connectivity for everyone, and more efficient public transit was our priority."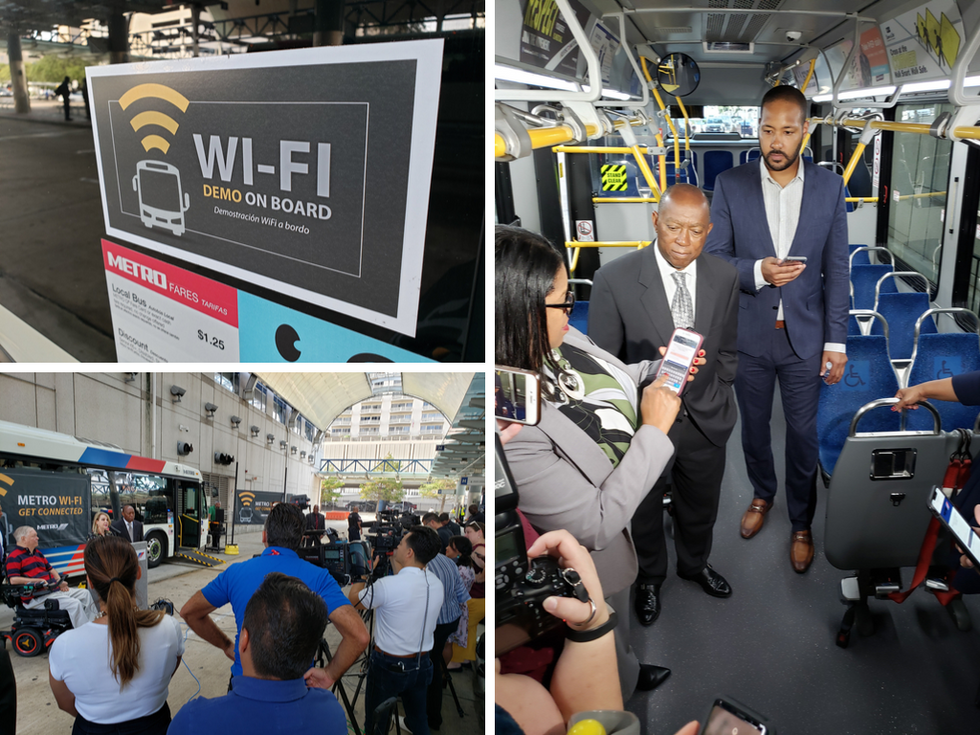 Photo via rideMETRO.org