Houston startup equips medical teams with data-driven hiring tool
May 26, 2022, 1:39 pm
SurgWise is giving surgical teams the right support for hiring. Photo via Getty Images
A surgeon spends over a decade in school and residency perfecting their medical skills, but that education doesn't usually include human resources training. Yet, when it comes to placing candidates into surgical programs, the hiring responsibilities fell on the shoulders of surgeons.
Aimee Gardner, who has her PhD in organized psychology, saw this inefficiency first hand.
"I worked in a large surgery department in Dallas right out of graduate school and quickly learned how folks are selected into residency and fellowship programs and all the time that goes into it — time spent by physicians reviewing piles and piles of like paper applications and spending lots and lots and of hours interviewing like hundreds of candidates," Gardner tells InnovationMap. "I was just really shocked by the inefficiencies from just a business and workforce perspective."
And things have only gotten worse. There are more applicants hitting the scene every year and they are applying to more hospitals and programs. Future surgeons used to apply for 20 or so programs — now it's more like 65 on average. According to her research, Gardner says reviewing these applications cost lots of time and money, specifically $100,000 to fill five spots annually just up to the interviewing phase of the process.
Five years ago, Gardner came up with a solution to this "application fever," as she describes, and all the inefficiencies, and founded SurgWise Consulting, where she serves as president and CEO.
"We help provide assessments to help screen competencies and attributes that people care about," Gardner says. "(Those) are really hard to assess, but really differentiate people who really thrive in training in their careers and people who don't."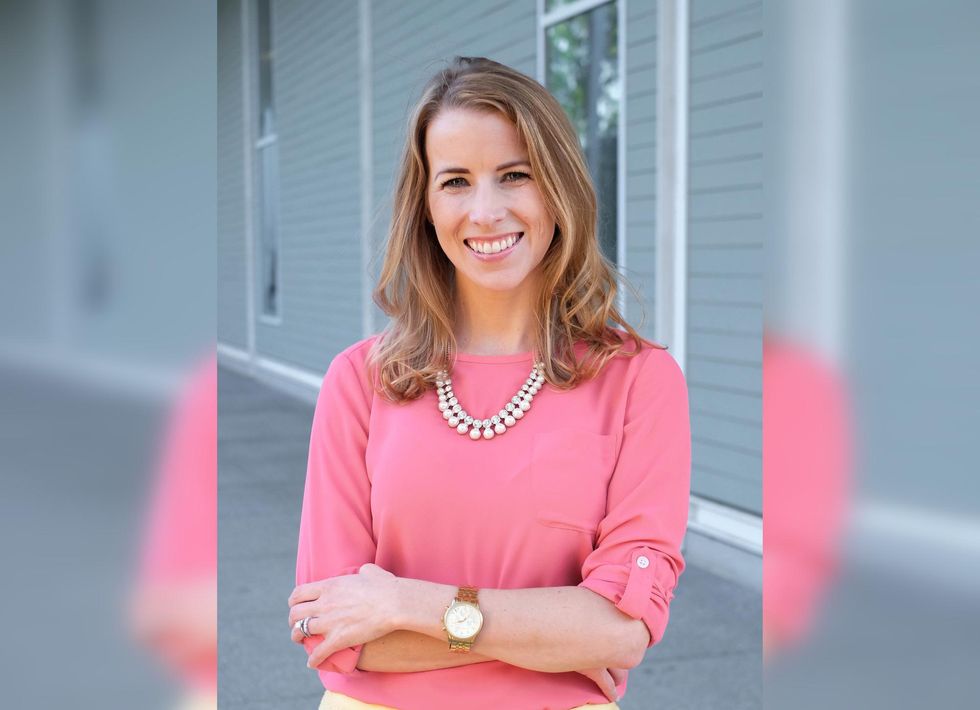 Aimee Gardner is the CEO and president of Houston-based SurgWise. Photo via surgwise.com
These are the non-technical skills, like the professionalism, interpersonal skills, and communication. While SurgWise began as a service-oriented consulting company, the company is now ready to tap technology to expand upon its solution. The work started out of Houston Methodist, and SurgWise is still working with surgery teams there. She says they've accumulated tons of data that can be leveraged and streamlined.
"We're now pivoting from a very intimate client approach to a more scalable offering. Every year we assess essentially around 80 percent of all the people applying to be future surgeons — those in pediatric surgery, vascular surgery, and more," Gardner says. "We've used kind of the last five years of data and experiences to create a more scalable, easy-to-integrate, and off-the-shelf solution."

Gardner says her solution is critical for providing more equity in the hiring process.
"One of our goals was to create more equitable opportunities and platforms to assess folks because many of the traditional tools and processes that most people use in this space have lots of opportunity for bias and a high potential for disadvantaging individuals from underrepresented groups," she says. "For example, letters of recommendation are often a very insider status. If you went to some Ivy League or your parents were in health care and they know someone, you have that step up from a networking and socioeconomic status standpoint."
Personal statements and test scores are also inequitable, because they tend to be better submissions if people have money for coaching.
SurgWise hopes to lower the number of programs future surgeons apply to too to further streamline the process. She hopes to do this through an app and web tool that can matchmake people to the right program.
"Our ultimate goal is to create a platform for applicants to obtain a lot more information about the various places to which they apply to empower them to make more informed decisions, so that they don't have to apply to a hundred places," Gardner says. "We want to essentially create a match-style app that allows them to input some data and tell us 'here's what I'm looking for here are my career goals and any preferences I have.'"
While that tool is down the road, Gardner says SurgWise is full speed ahead toward launching the data-driven hiring platform. The bootstrapped company hopes to raise early venture funding this summer in order to hire and grow its team.
"As we continue to consider this app that I talked about and some of the other opportunities to scale to other specialties we're gonna start looking for a series A funding later this summer."