Houston EV charging tech company raises $6M series A
Jul 25, 2022, 11:11 am
Revterra Corp. closed a $6 million series A round led by Equinor Ventures. Photo courtesy of Revterra
Houston-based tech company Revterra Corp. has picked up $6 million in a series A funding round to propel development of its battery for electric vehicle charging stations.
Norway's Equinor Ventures led the round, with participation from Houston-based SCF Ventures. Previously, Revterra raised nearly $500,000 through a combination of angel investments and a National Science Foundation grant.
Revterra says its kinetic flywheel battery enables quick, simple, cost-effective installation of high-powered DC chargers for electric vehicles. The technology eases the burden placed on electrical grids, the company says.
"There is an urgent need to reduce carbon emissions globally," physicist Ben Jawdat, founder and CEO of Revterra, says in a news release. "Our goal at Revterra is to deploy scalable energy storage solutions that facilitate the shift to renewables and EVs while hardening our electric grid. Our systems enable these ambitions while utilizing materials that are recyclable and based on a secure supply chain."
Jawdat earned a doctoral degree from the University of Houston, and he completed postdoctoral studies at Rice University and the Air Force Research Laboratory.
Revterra says its battery lasts eight times longer than traditional chemical batteries for EV charging do, supplies four times the power output, and causes less of an environmental impact.
"Revterra's differentiated energy storage systems will be key to enabling fast charging capabilities for EVs and improving the resiliency of the power grid," says Hossam Elbadawy, managing director of SCF Ventures. "A successful energy transition needs effective energy storage, and innovative technologies like Revterra's flywheel will provide an important part of the answer."
In 2021, Revterra joined Greentown Labs in Houston. The five-year-old startup says it plans to expand its workforce over the next 12 months, filling positions in areas such as electrical, mechanical, and manufacturing engineering. Some of those employees will be involved in building Revterra's first assembly facility, which will be located in Houston.
Revterra plans to roll out its first full-size, commercial-ready batteries in 2023. The batteries are being designed to let an EV driver recharge a car's battery in 15 minutes or less without taxing the existing electrical grid.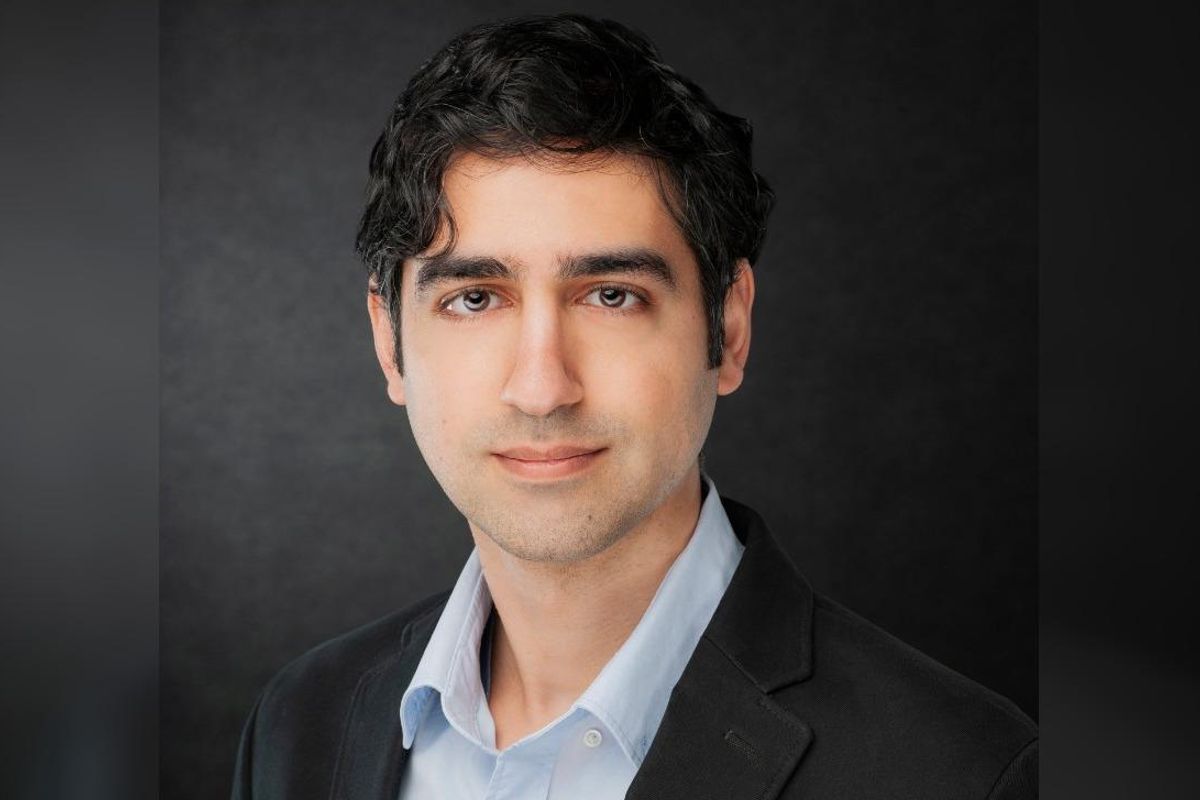 Ben Jawdat is the founder and CEO of Revterra. Photo via LinkedIn