holiday shopping teamwork
Walmart, Houston startup team up to bring small biz products to shelves
Dec 9, 2022, 11:29 am
Walmart and Popable are teaming up just in time for the holiday shopping season. Image courtesy of Popable
Thanks to a pop-up shop marketplace platform, small businesses will now have the opportunity to have their goods displayed in one of the country's largest national retail stores.
Through a strategic partnership between Houston-based Popable and Walmart, local businesses to set up shop for short-term leasing and bring brand new eyes to their products.
"Supporting small businesses has always been a priority for Walmart," says Darryl Spinks, senior director of retail services for Walmart, in a news release. "We are proud to work with Popable to offer local brands an opportunity to grow inside our stores. This is a great example of our focus on offering services unique to the neighborhoods we serve through our store of the community initiative."
Popable has assisted brands secure qualified spaces, get education and resources, and build community, and connections that are vital to helping small businesses expand their visibility in the marketplace. The platform simultaneously helps retail landlords find qualified retailers from a directory of tens of thousands of brands to fill vacancies and drive traffic to their shopping centers.
For those small businesses interested, they can be paired with their local participating Walmart to connect and enter into an agreeable temporary leasing agreement by signing up on the platform's official website. The businesses will set up right in front of the store generally where the customer service areas and salons tend to be. While the partnership isn't aimed to be a pilot program, Popable will be giving Walmart the chance to infuse some local flavor into the stores from the community.
With the holidays around the corner, and small businesses looking to gain back revenues lost during the COVID-19 pandemic, the opportunity to display and sell their products at Walmart can be highly beneficial to recoup profits, and unload new and extra products to a larger audience.
"Going into the holidays the timing is pretty good for a lot of brands looking to move some access inventory that they have loaded up from last year, but this (hopefully with Walmart) will be a year-round thing," says Popable CEO and co-founder Scott Blair. "The pop-up opportunities we've been seeing with brands doing reach outs so far, a lot of them are looking for stuff into January and February too."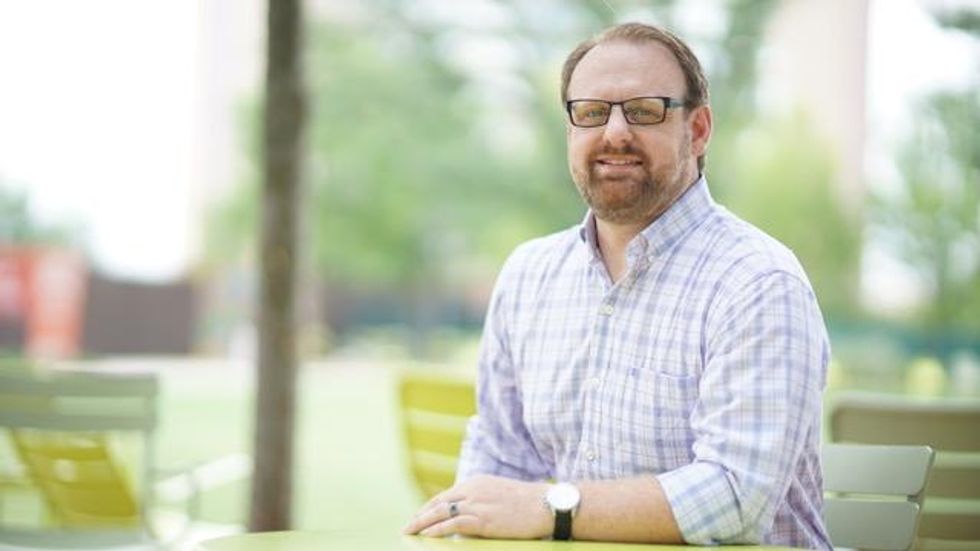 Scott Blair, CEO and co-founder of Popable, says he hopes to continue the partnership with Walmart. Photo courtesy of Popable