Houston SaaS company expands in Europe following acquisition
Feb 19, 2019, 11:30 am
With its new German office, Houston-based DiCentral looks to grow into other European markets, such as France, Italy, and Spain. Pexels
After slowly expanding worldwide for years, a Houston-based software-as-a-service company finally has a firm footing in Europe following its acquisition of a German company.
In December, DiCentral closed its deal with a Munich-based supply chain company named Compello Germany. With that acquisition, DiCentral Europe was born. Steve Scala, executive vice president of corporate development, says the deal was made possible after the company raised $15 million from Kanye Anderson Capital Advisors LP in 2016.
"We have a large supply chain network over Asia and North America, which gave us great coverage for our clients. In Europe, however, we're dealing with different supply chains," Scala says. "We had few people on the ground in Europe even though we have clients based there as well as clients elsewhere who conduct business there. We saw the need to fill that gap."
The new German office opens doors for the company to enter other European markets, and Scala says the company is looking into France, Italy, and Spain.
Currently, DiCentral's largest offices are in Houston and Ho Chi Minh City where they employ 150 and 300 people respectively. The company, which was founded in 2000 by Chairman and CEO Thuy Mai, has about 600 employees in total, and focuses on bonding buyers and suppliers, so both sides can optimize both the physical and digital supply chain.
DiCentral offers cloud-based electronic data interchange and supply chain solutions to its clients. By using DiCentral's propriety software, its clients, which include retailers, original equipment manufacturers, suppliers and more across many industry verticals, can find solutions tailored to their business.
"Global supply chains quickly can become very complex, especially when you add web purchases or individual orders from retailers that are sent from the manufacturers but made to look like they were sent from the retailer," Scala explains.
DiCentral allows businesses to improve their visibility of the supply chain by automating fulfillments, shipping and receiving processes.
"The end result for clients, whether they are a manufacturer, retailer or a third-party involved in distribution, using our software is improving the efficiency of supply chain," Scala continues. "With our solutions, clients can ramp up their operations even when navigating incredibly complex supply chains."
As DiCentral plans its continued European expansion, the company is facing various challenges from training its new 35 employees in Munich to potential logistical and regulatory issues.
"Our primary focus in 2019 is integrating the German operations with DiCentral. There are a lot of privacy challenges in Europe with GDPR, which means we need to be smart and cautious with how to deploy data centers because of stricter data privacy rules," Scala says.
Despite the challenges, Scala expects the new acquisition to lead to large growth for the company.
"I'm excited for the future. We closed on some great business contracts last year, however, the way our business works, we don't make money until there are transactions taking place across our network," Scala says.
It can take months to fully integrate clients into the DiCentral network, but Scala looks forward to the new revenue source. New contracts with large companies will allow DiCentral to continue fueling its global growth. The company continues to grow and hire, both abroad and locally, for various positions in sales, customer support, product management and marketing.
While the business continues to grow with an eye on new market sectors and areas for expansion, the DiCentral global headquarters are still located right by NASA. As a company founded in Texas, many of its original client base is based within the state.
"Texas has been a great location for us. We have data centers here in Texas, our headquarters are in Houston, so the original infrastructure of the company is all in Texas," says Scala.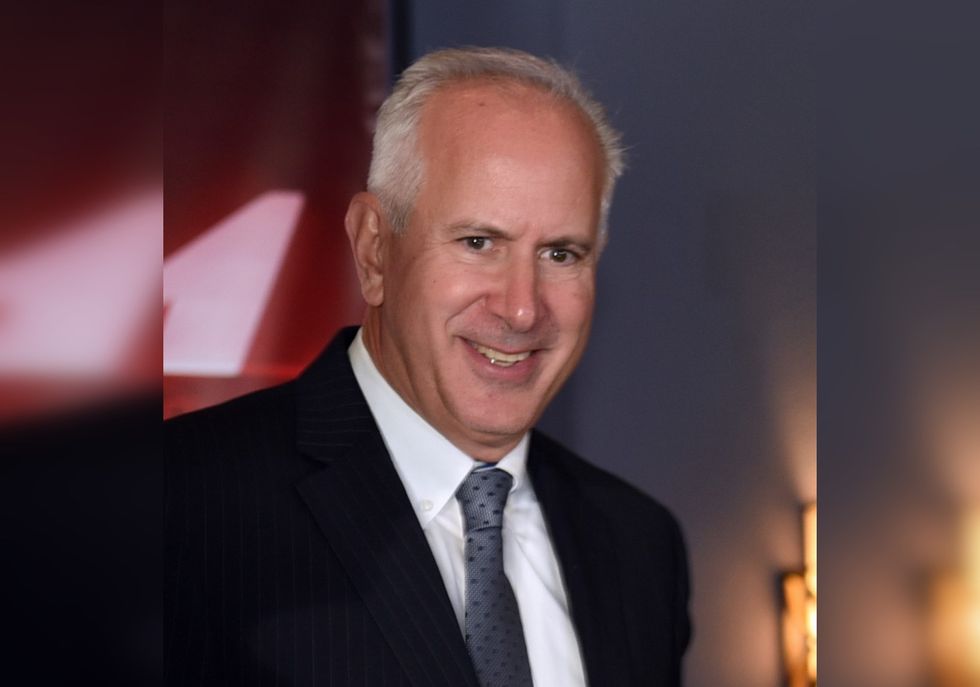 Steve Scala joined DiCentral in 2014 to focus on growing the company worldwide. Courtesy of DiCentral