Texas coworking company plans Houston location in East Downtown
Oct 29, 2019, 12:37 pm
Along with Houston-based real estate developer Ancorian, Common Desk is headed for Houston. Courtesy of Common Desk
Houston will soon be home to another large coworking space. Common Desk, a Texas company, has announced plans for a Houston location in East Downtown — selected for its culture and opportunity.
The Dallas-born concept specializes in coworking in hospitality and has joined forces with Houston-based Ancorian, a real estate development company, for the project. Expected to open in summer 2020, Common Desk will occupy 25,000 square feet of a 42,000-square-foot warehouse redevelopment known as "The Block." The facility will also have an outpost of Dallas-based Bishop Cider.
"EaDo reminds us of Deep Ellum, which was the first location we ever opened in Dallas in 2012," says Nick Clark, founder and CEO of Common Desk, in a news release. "It has the cultural authenticity and significance that we as a brand love to build a foundation from, offering the diverse variety of concepts and convenience you want from a submarket, without the congestion and parking difficulties you might find in a central business district. We're excited to bring some of our soulful vibes and southern hospitality to Eado."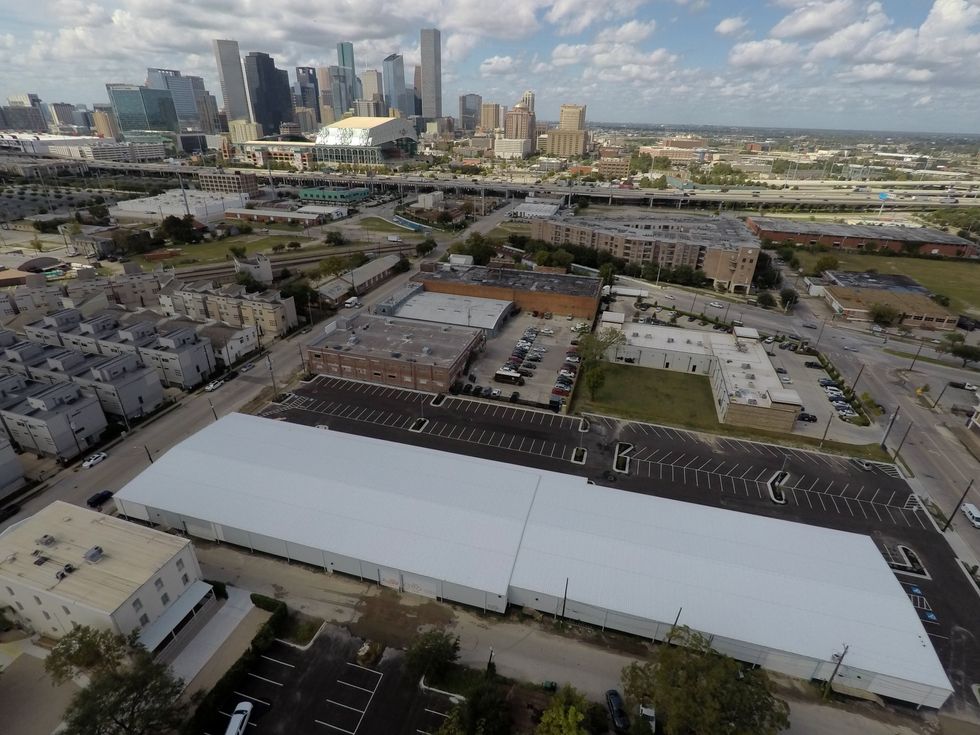 Houston's East Downtown Common Desk will occupy 25,000 square feet of a 42,000-square-foot warehouse redevelopment known as "The Block." Courtesy of Common Desk
Common Desk, which got its start in 2012, now has eight locations in the Dallas-Fort Worth area and three in in Austin, and its Houston members will eventually have access to these other locations. A common theme in the companies concepts is bridging the gap between coworking and dining and hospitality concepts. Fiction Coffee, Common Desk's coffee bar concept, is expected to open alongside the coworking space.

"Houston isn't just another market for us; it's a city we love, and we expect our approach to service and design to resonate well with Houstonians," says Dawson Williams, head of real estate at Common Desk, in the release. "We plan to go deep in Houston just as we have in Dallas, and our goal is to become the go-to coworking brand in the market."
Ancorian has previously worked on the East Village in the East Downtown area, which include concepts like Indianola, Truck Yard, F45 Fitness, Koffeteria, Rodeo Goat, and True Anomaly Brewing.
"We are heavily invested in East Downtown Houston, and we felt that our latest development 'The Block' was a perfect location for a coworking concept," says Michael Sperandio, founding partner of Ancorian. "We work very hard to choose tenants that fit each specific development we create. After meeting Nick Clark and Dawson Williams of Common Desk, we felt like they were the best operators in the coworking space industry."
Houston's Common Desk location will have a warehouse feel and is expected to feature various amenities and member perks, including:
Fitness and wellness center concept, complete with towels and shower facilities
Outdoor patio and terrarium
Multi-level seating
Wet bar and shared kitchen
Skylights that will bring in natural lighting
Event space
Murals and local art
"This group puts together all the necessary elements to draw people into their workspaces," Sperandio continues. "They focus on great design, thoughtful and functional space layout, and they have created an energetic and comfortable environment that attracts new members and keeps existing members loyal to the Common Desk brand. We feel that Common Desk's vision for an experiential workspace will make this one of the best locations to work in the entire city."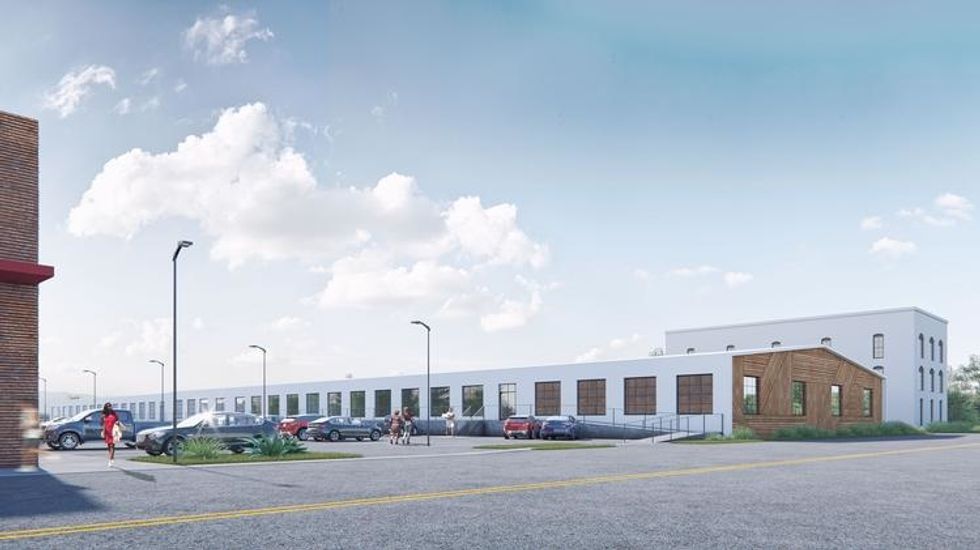 Houston's Common Desk members will have access to other Texas locations. Courtesy of Common Desk