Tech startup closes seed round at over $3M, plans to grow Houston team
Jun 21, 2022, 8:15 am
This tech company wants to replace passwords for good. Photo courtesy of Allthenticate
A California-founded company that recently put down roots in Houston has announced the closing of its seed round of funding.
Allthenticate, a tech startup that enables unified authentication, announced over $3 million raised in its seed funding round led by Austin-based Silverton Partners with participation from California-based Amplify and Denver-based Ping Identity. The total raised in the round is $3,133,337, which, as the press release explains, translates to "elite" in hacker speak.
Allthenticate's technology and services allow users to utilize smartphone devices to unlock and log in to everything — from doors to computers and servers. The company's mission is to provide safe, easy-to-use security infrastructure for everyday use and to target small- to medium-sized businesses to deploy the technology across their workforces.
"The Internet desperately needs an authentication overhaul," says Chad Spensky, founder and CEO of the company, in the release. "Our current ecosystem is cumbersome, limits innovation, and has numerous security shortcomings. I have dedicated my career to this problem and feel very fortunate to have the support to continue to develop our technology and bring it to the masses.
"The feedback from our early customers has been incredibly positive, which is only compounding the excitement here at Allthenticate," he continues.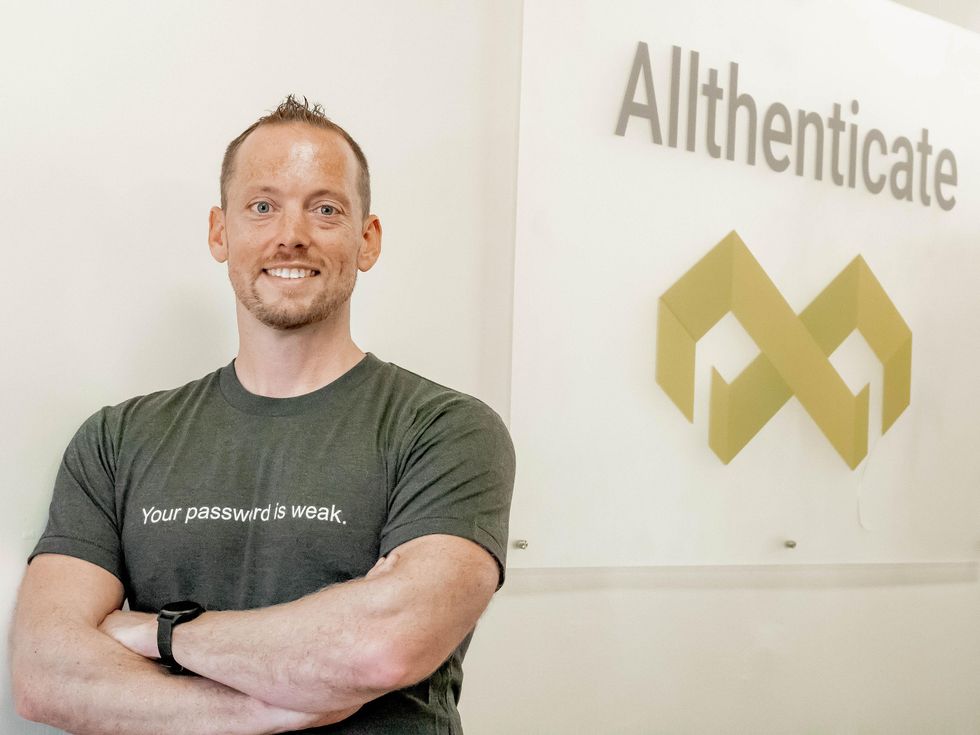 Chad Spensky is based in Houston and offices out of The Ion. Photo courtesy of Allthenticate
Allthenticate, which Spensky co-founded with Rita Mounir in 2019 in Santa Barbara, licensed its core technology from MIT that was originally developed for the Department of Defense by Spensky and his team during their tenure at MIT Lincoln Laboratory.
"Silverton has a long history of working with leaders who have pushed boundaries in identity, governance, and access management," says Silverton's managing partner, Morgan Flager. "Upon meeting Chad and Rita, we recognized Allthenticate's technology as having the potential to be paradigm-shifting for the industry. What the team has accomplished with modest financial resources to date is impressive. We are excited and honored to partner with Allthenticate to accelerate our shared vision of creating a safer and more secure world without passwords."
With the fresh funding, the company plans on growing its Houston team after Spensky relocated to Houston earlier this year. Allthenticate, which offices out of The Ion, is looking to grow within engineering, commercial operations, and partnerships.
"By the end of the year, we'll probably be at six people," Spensky previously told InnovationMap, adding that he hopes to pursue a series A round within the next 18 months.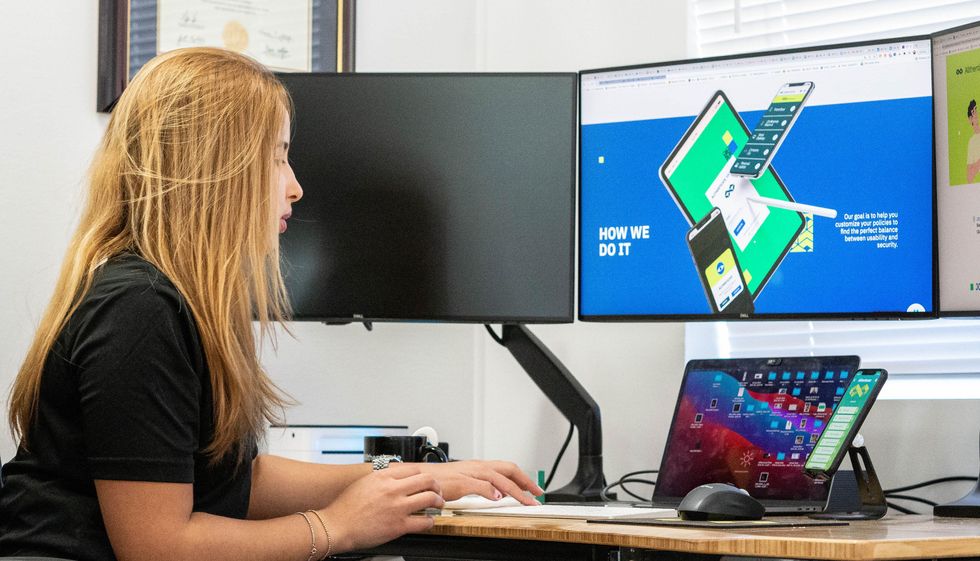 The Allthenticate technology can be used to unlock everything from devices to doors. Photo courtesy of Allthenticate